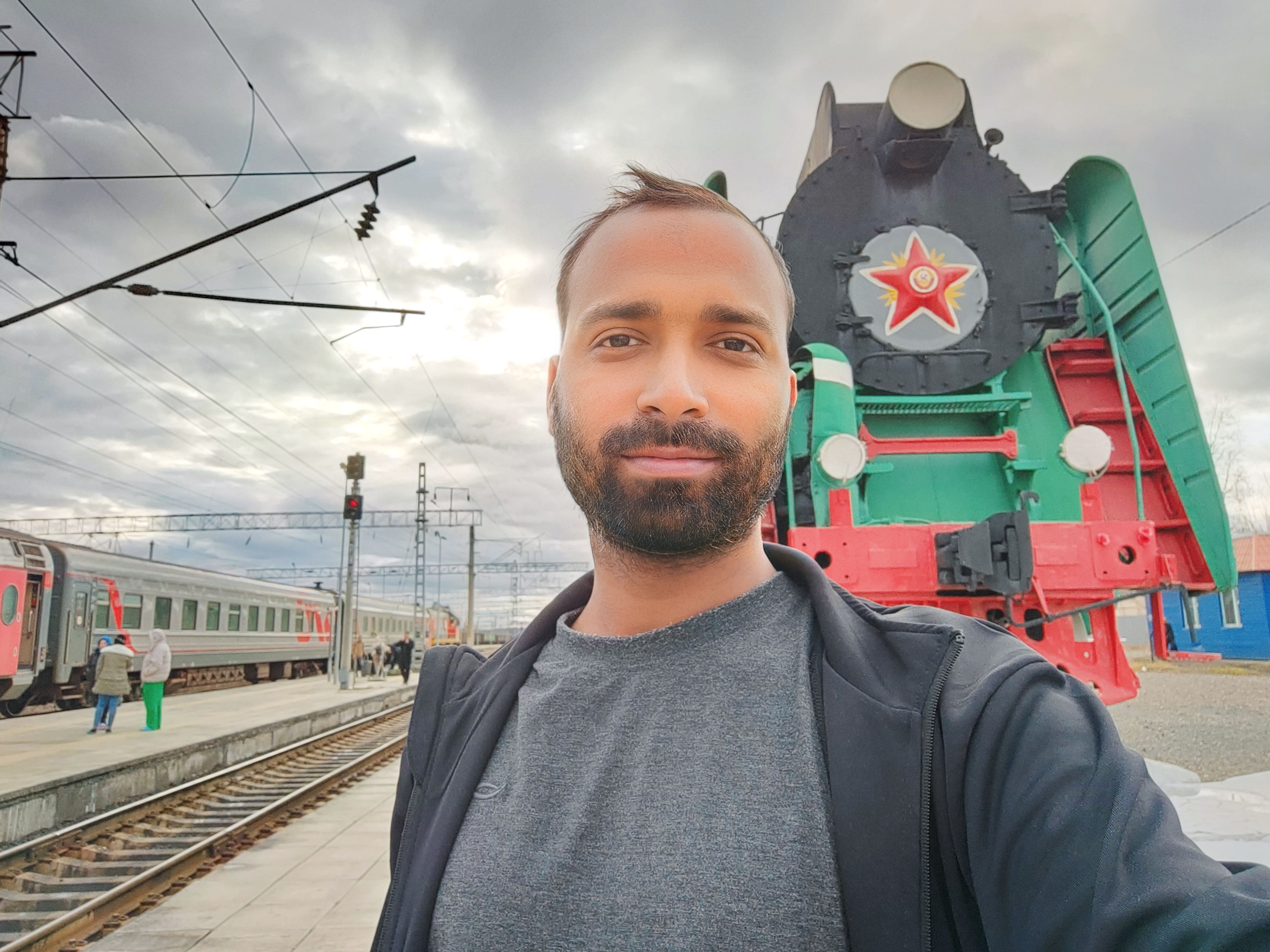 Skovorodino Railway Station
Woke up late, train stopped at Amazar station and the views outside, of the Amazar town were amazing. Most of the time passed by just watching the beautiful scenery outside from train's window and thinking about life.
Erofei Pavlovich was the next station, got down, train was quite long around 20 wagons. Train stopped for 2 minutes at Urusha station. Slept for some time, got up and I was waiting for Skovorodino station to come, as it had long stop.
Train reached Skovorodino around 4:50 PM, got down and bought some food items, finally found a shop they had halal food. I asked the shopkeeper but I didn't heared him well, I think he said he is Tajik. Took some photos at Skovorodino railway station. Finally I can eat some food other than biscuits, tea and coffee. Ate food, drank coffee and watched couple of documentaries which I downloaded whenever train stopped.
Some of the photos that I took that day