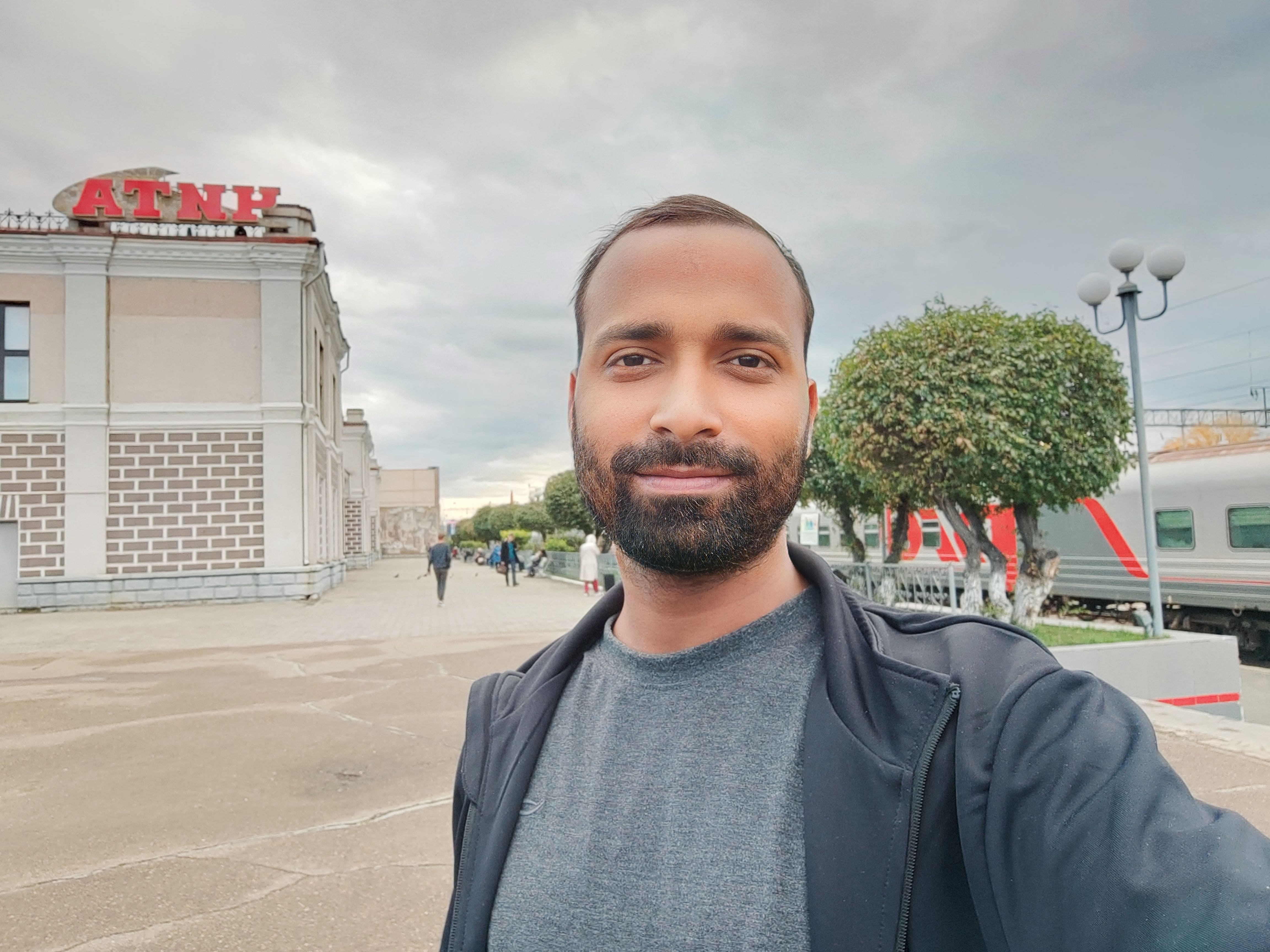 Got up in the morning and took a bath early morning as I won't be able to bath for next 2 days. Even though the Rossiya train number 2 have a shower in the train but that's a hassle. Packed my bags and left my hostel key at the reception. Walked to the Vokzal, just 10 minutes walk from the hostel. Rossiya train number 2 arrived on track number 3, boarded the train. Wagon attendent gave me the bedsheet, prepared my bed and went to sleep.
I slept for some time and when I woke up after couple of hours, checked my mobile and found out that timezone changed from UTC+8 to UTC+9. Made a coffee, enjoyed it while seeing the beautiful colors of Autumn outside from the window. Train stopped at some station for some time, went down but it was very cold and windy, so came back inside the train, after some time slept again.
Woke up, made a coffee, sipped it, wrote some notes of my journey. Train reached Chita at 5:42 PM, went to the shop at the railway station and bought Lipton tea (Black tea, Green tea and Watermelon with mint), also got a phone recharge done for my MTS sim. From Chita train station, the rail track was just along the Shilka river, it was a beautiful scene as train was moving along the river for quite some time. In night I tried to sleep but was not able to fall asleep, probably because I already had good sleep in day and also because I drank lot of coffee.
Some of the photos that I took that day