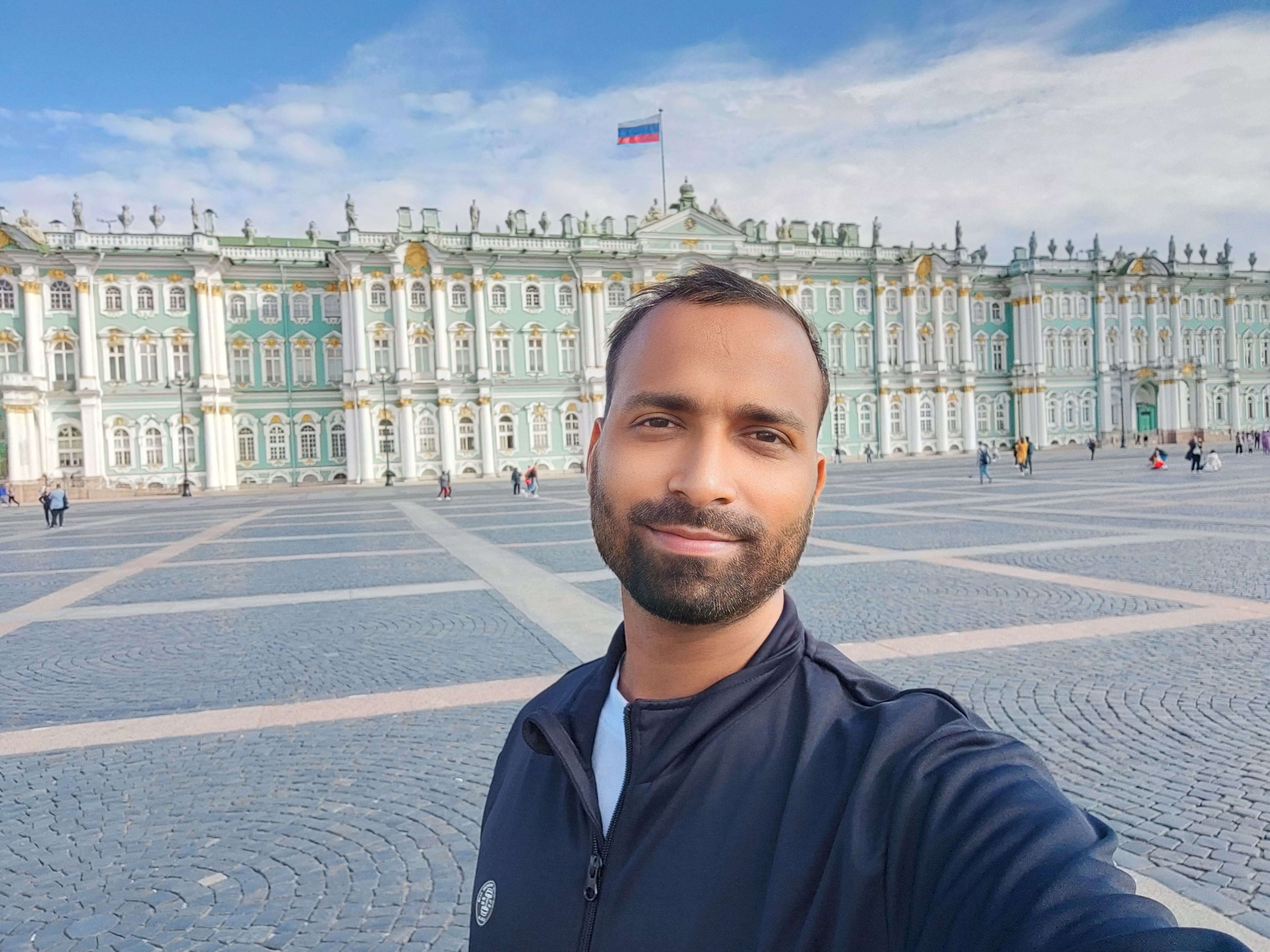 State Hermitage Museum, Saint Petersburg
Reached Moskovkie Vokzal in St. Petersburg around 8AM, walked to 4U Capsule Hotel and checked in. After getting freshen up, made some coffee and iron my tshirt.
Went to see few places in the beautiful city of St. Petersburg, exchanged 50 USD to roubles at the nearby bank. Walked on the main street from Moskovkie Vokzal towards Nevesky Prospect. First saw the Kazan Cathedral, next walked to the beautifuly designed Church of the Savior on Spilled Blood. After walking a few kilometers, I was feeling hungry, there was a Stolovaya nearby, I ate there.
Next, I walked to Palace Square and went to see the State Hermitage Museum. This was my first time seeing such a large museum. After spending some time, got out of the museum, but it was raining outside. Walked around the Palace bridge and the pathway around Neva river.
And it was time for another meal, went to the same Stolovaya and ate some food. I was little tired now so I walked back to my hostel, and after some time went to sleep.
Some of the photos that I took in Saint Petersburg