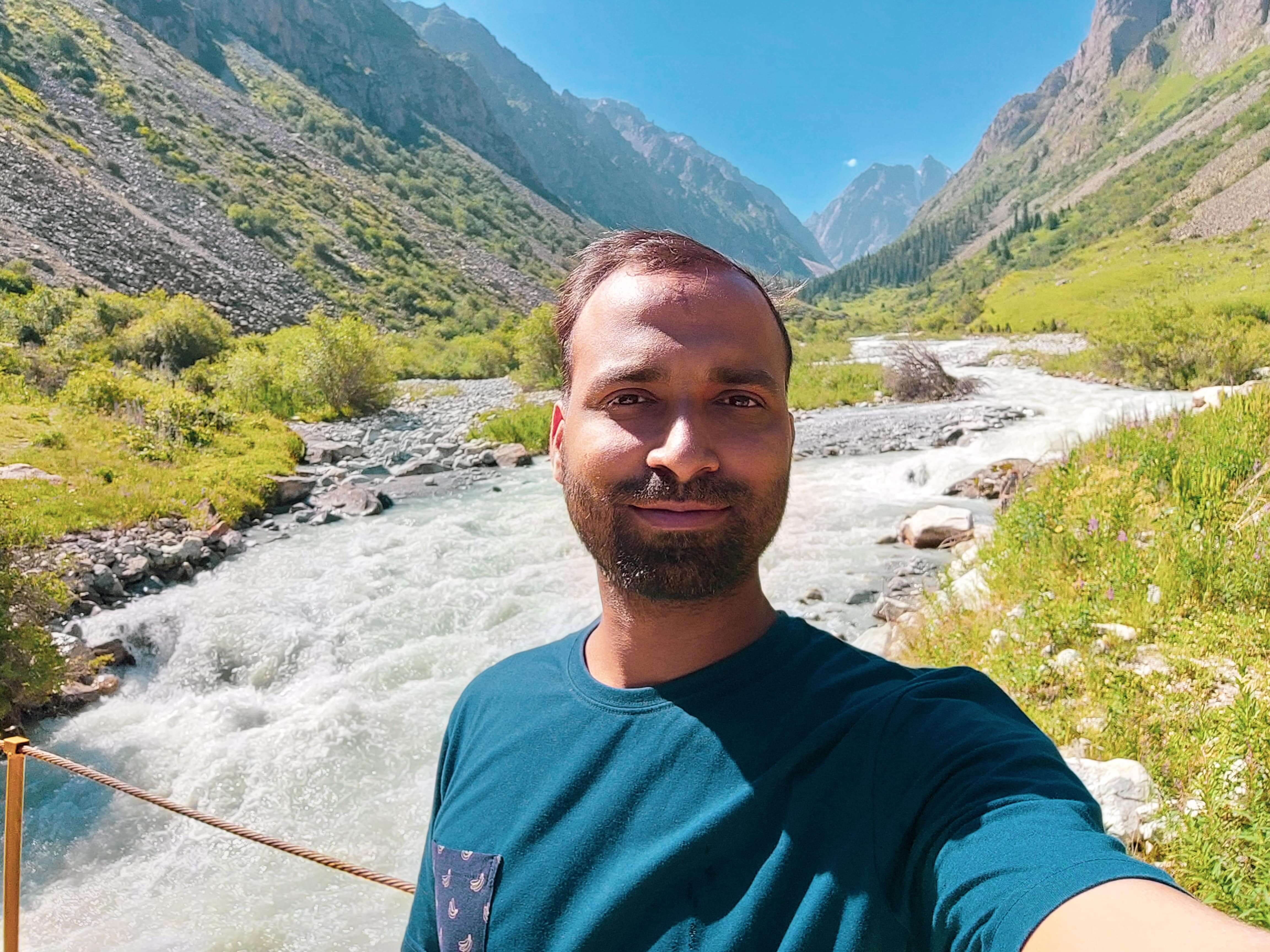 Ala Archa National Park near Bishkek
Next morning I planned to go to Ala Archa National Park, got into Mashrutka #265 near Osh Bazaar, which goes to Kashka Suu for 35 Som. I paid the driver extra 200 Som to drop me to the first entry gate of the Ala Archa National Park. After entering the first gate, there is 12 KM paved road which takes you to the entrance of the Park.
I started walking from the first entry gate, hoping that I will get a ride to the main gate. But unfortunately (or fortunately), I didn't get any ride and I ended up walking the 12 KM to the main gate.
The scenery was very beautiful, I was also very tired after walking for 12 KM. There are shops on the main gate of the park, I drank some tea there. The beautiful Tian Shan mountains and the Ala Archa river flowing between the mountains, is a beautiful view. Walked few kilometers inside the park, really a beautiful place. On my way back I did a taxi for 1500 som.
Some of the photos from Ala Archa National Park