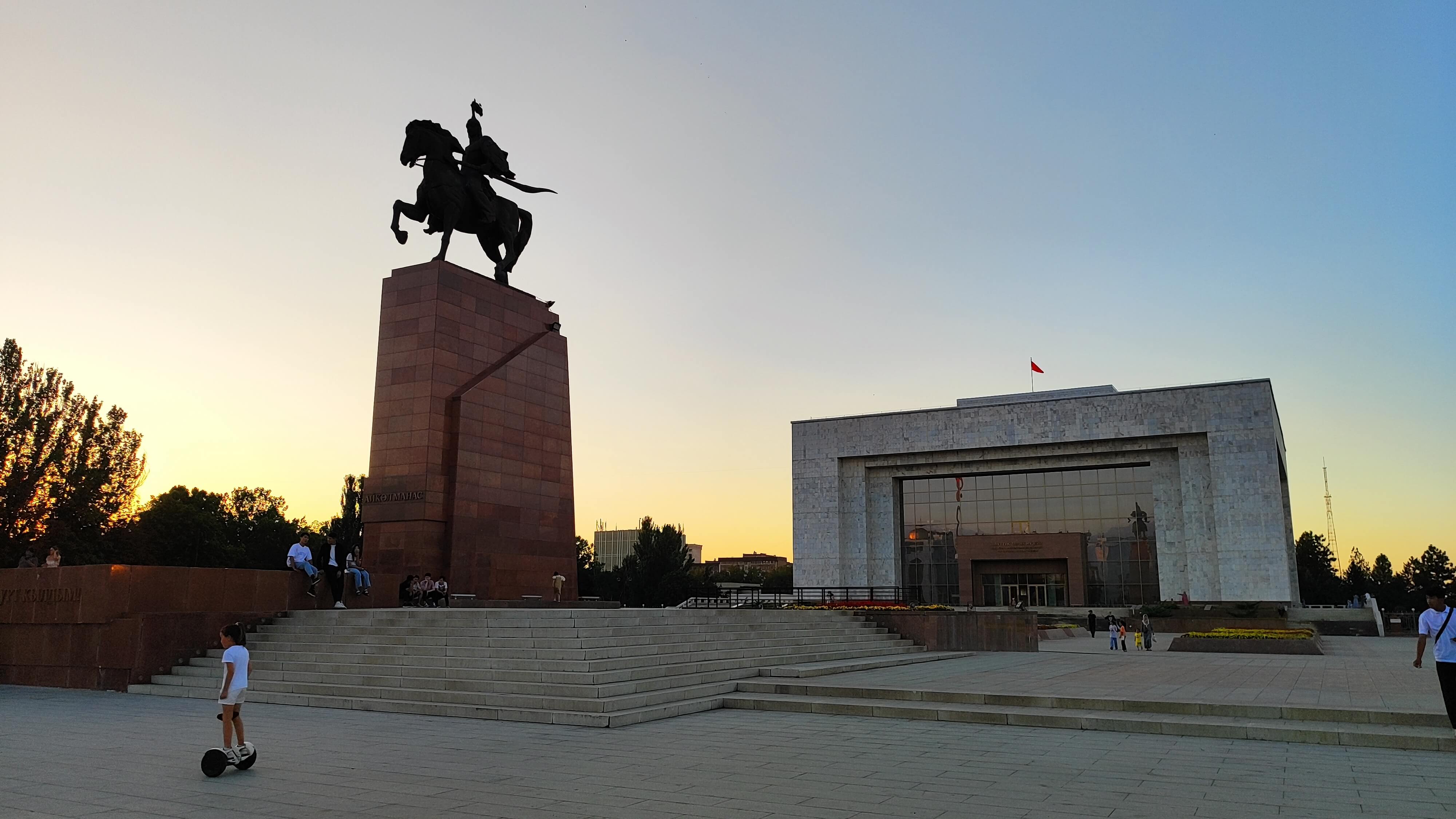 Statue of Manas at Ala Too Square, Bishkek
Changed Indian currency to USD at Delhi airport. Good thing is you can use your Debit/Credit card in Kyrgyzstan to withdraw USD or Kyrgyz Som directly from ATM. When I went to Air Arabia check in counter to get the boarding pass, they said its must to have a return ticket back to India, and they won't allow me to board the flight unless I have a return ticket.
I was not aware of this rule, looks like if you are travelling on a tourist visa its must to have return ticket to India. I immediately booked a return ticket from Shymkent to New Delhi at the airport. Once I showed them the return ticket, they allowed me to board. Air Arabia flight was scheduled in early morning, reached Sharjah in morning, the connecting flight to Bishkek was around 9 AM. Reached Manas International Airport (FRU), Bishkek around 1 PM.
Exchanged 100 USD to Kyrgyz Som and bought a Beeline Sim for 650 Kyrgyz Som at the airport.
Caught the GoBus from Manas airport, which takes you to the Bishkek City for 200 Som. I booked my stay at Koisha Hostel, which is on Kiev Street near Osh Bazaar. Reached Koisha hostel around 2 PM. After getting freshen up and taking some rest, went outside to have some food (Plov). In evening walked to Ala Too Square.