I wanted to go Altyn Arashan Trek, which is 15 KM Trek starting from Ak Suu near Karakol. I was looking for at least one person to join me, but the problem was most people were going for Ala Kul Lake trek and ending it with Altyn Arashan Trek. I didn't find anyone starting from Altyn Arashan Trek. The entire Ala Kul Lake and Altyn Arashan trek usually takes 2 nights and 3 days.
I just wanted to do the Altyn Arashan Trek (1 night, 2 days), you start from Karakol, trek for 15 KM, stay one night in Altyn Arashan and start your trek back to Karakol.
It was drizzling in morning in Karakol, one group of 4 people were packing their bags for Ala Kul and Altyn Arashan Trek. I was still unsure, whether to wait one more day till I find someone to join me for Altyn Arashan Trek, also the weather was not looking very good for trekking.
But something inside me was telling that it would be fine, and I decided to go for Altyn Arashan trek alone. Went to supermarket next to Duet Hostel, bought some breads and couple of bottles of water. Also took a jacket with me as it was drizzling. Went to the mashrutka stop to catch mashrutka 350, after waiting for 15 minutes hopped into mashrutka 350, driver told me it won't go to the place from where Altyn Arashan Trek starts, but I said OK just drop me to Ak Suu. He dropped me at the square, from the square it was still 2 KM to the starting point from where Altyn Arashan trek starts. I did a taxi for 200 Som, the driver dropped me at the starting point of the trek.
I looked ahead, looked back there was no one. I was alone, after walking about 2 KM I saw a group of 5 people taking photos, they were going by the 4x4. After walking for some more time, I met few people who were coming from Altyn Arashan and were going to Karakol, so now it was not scary anymore 😃.
Some of the photos from Altyn Arashan Trek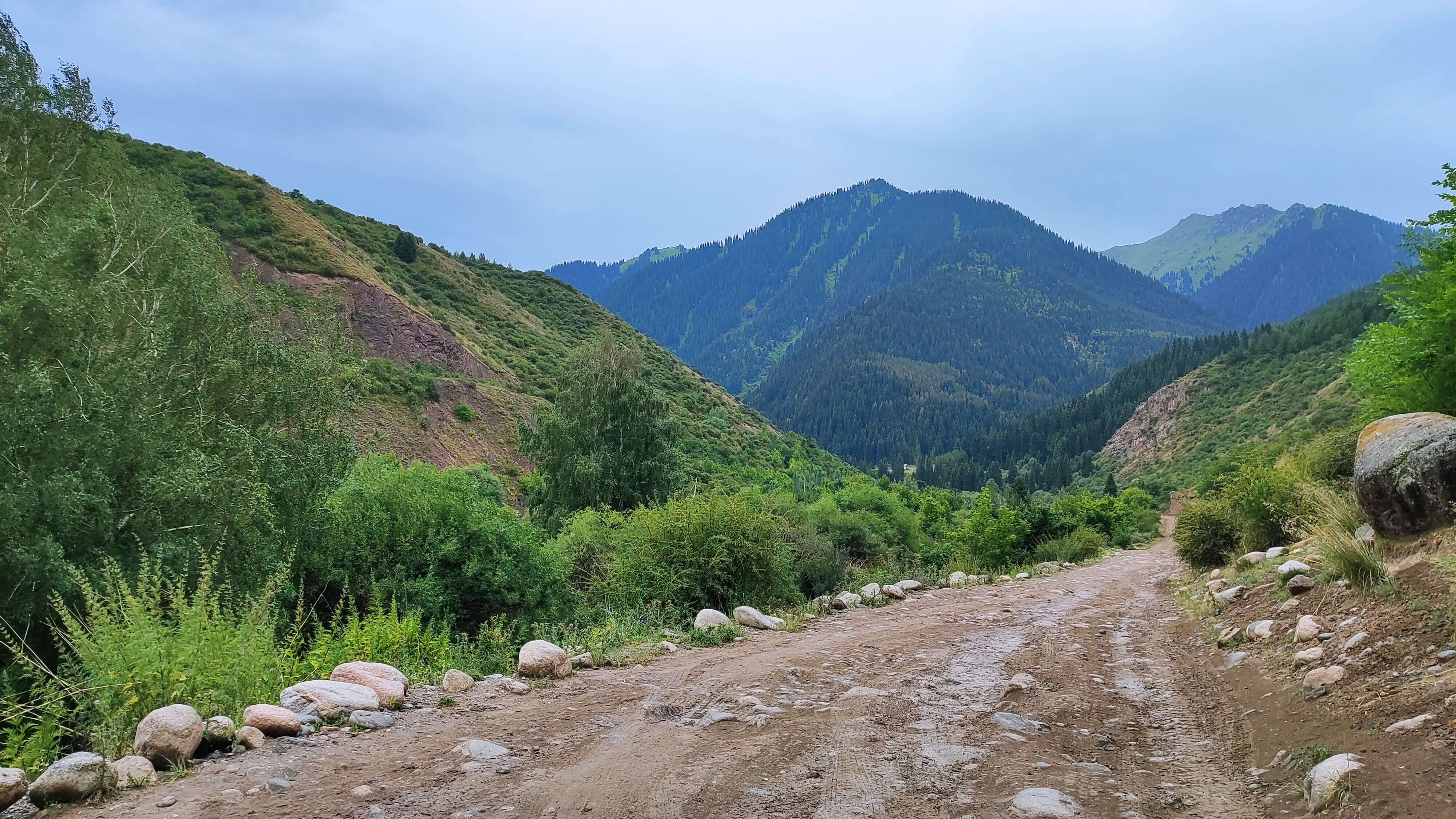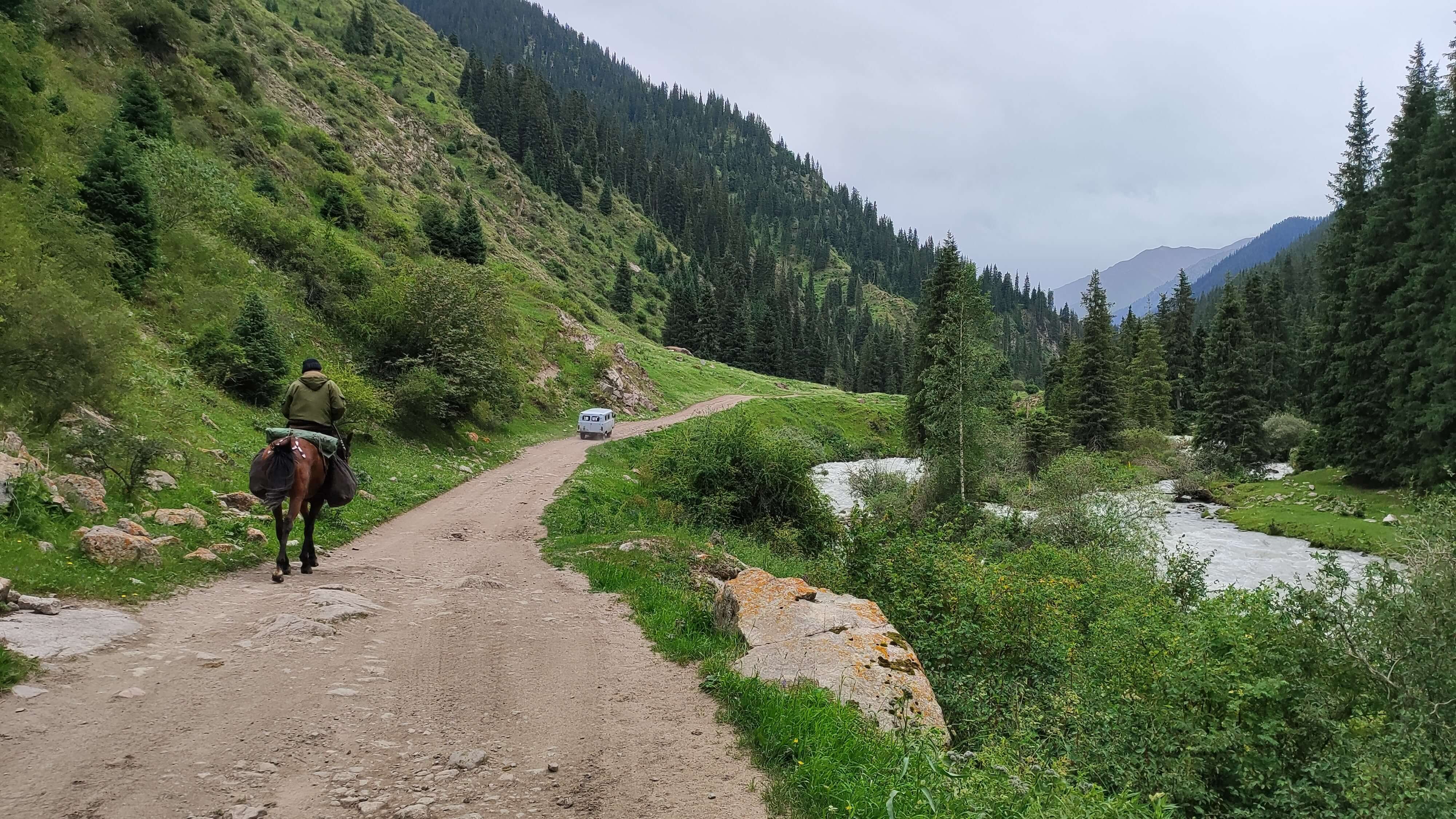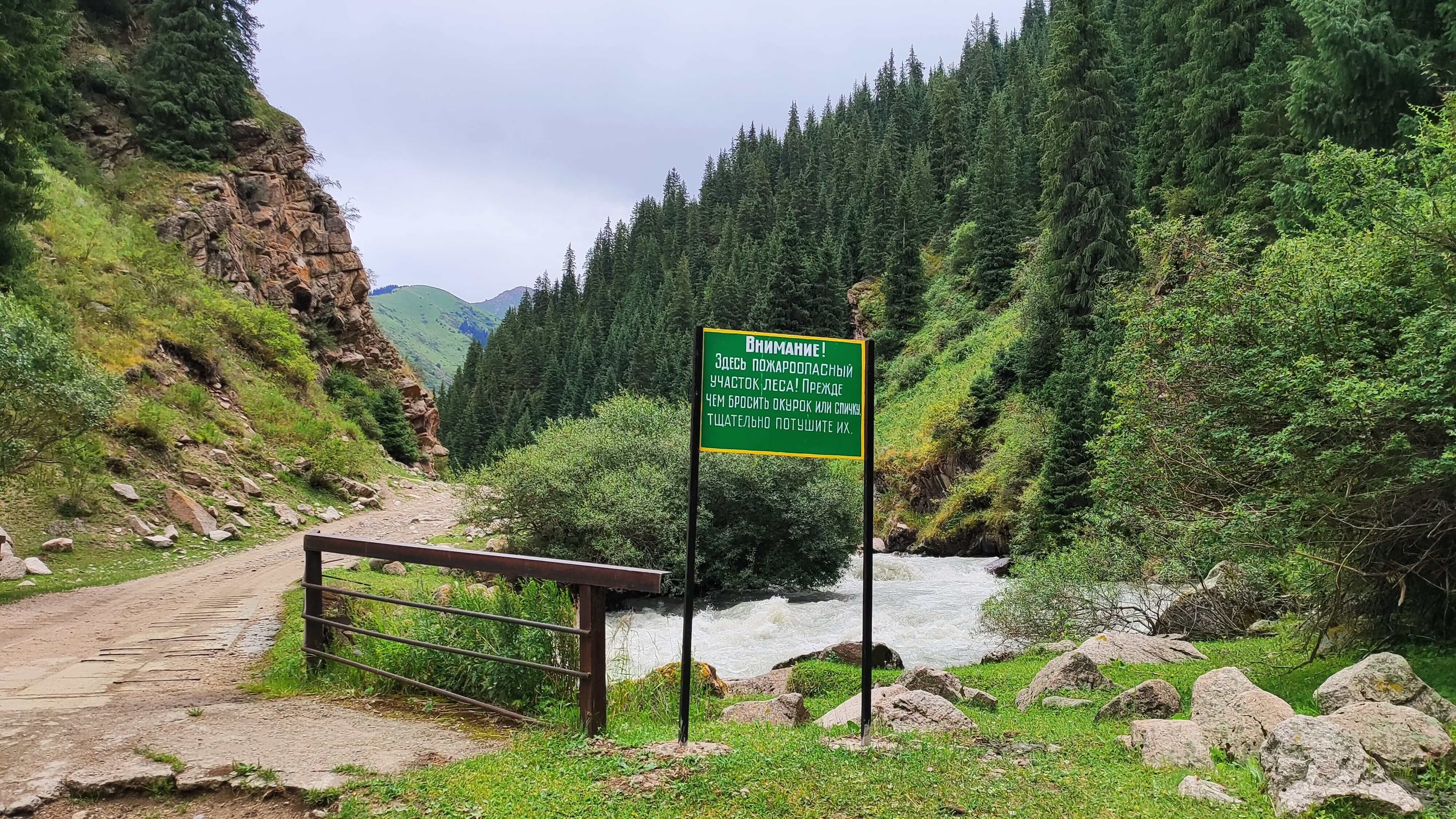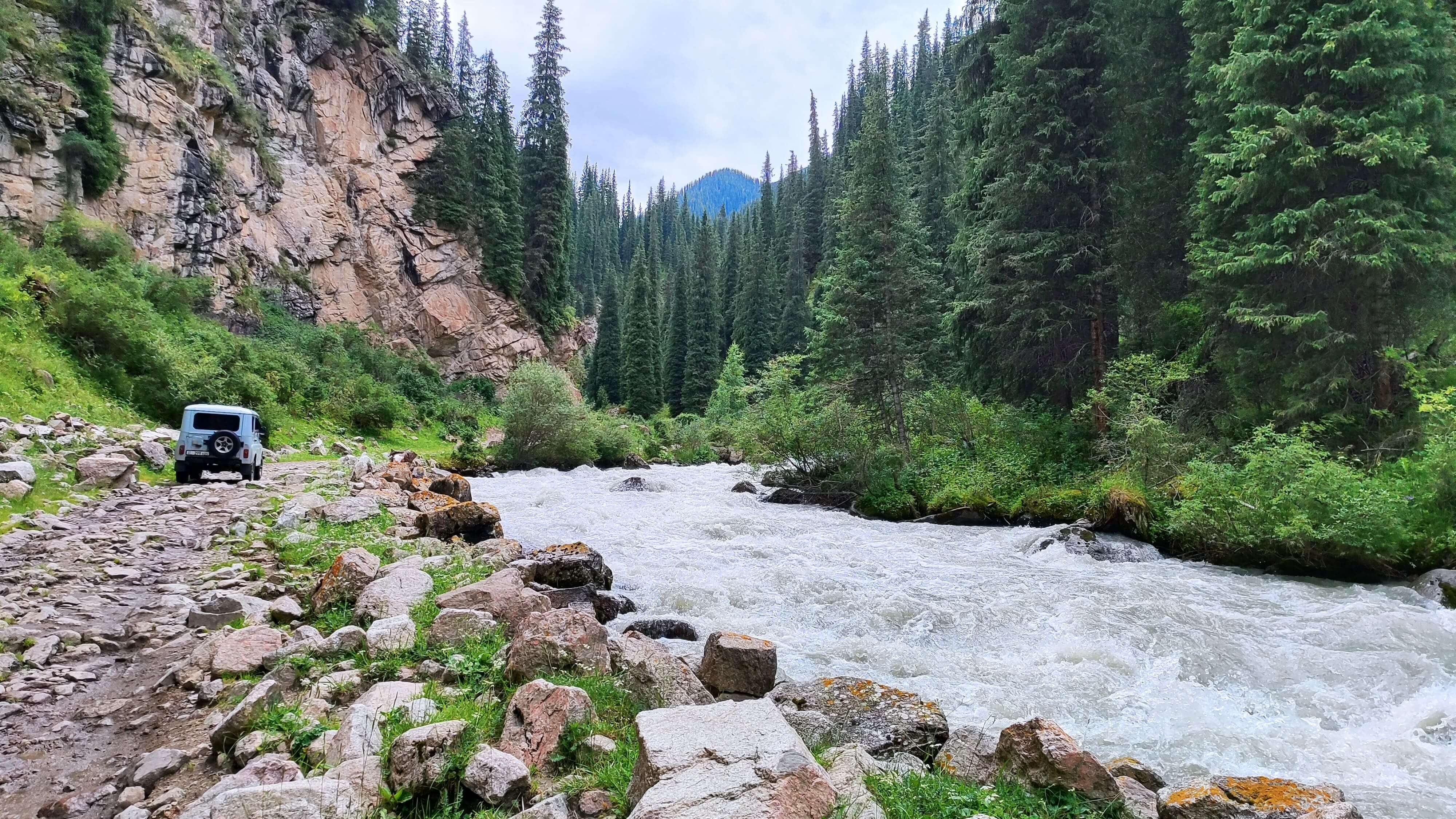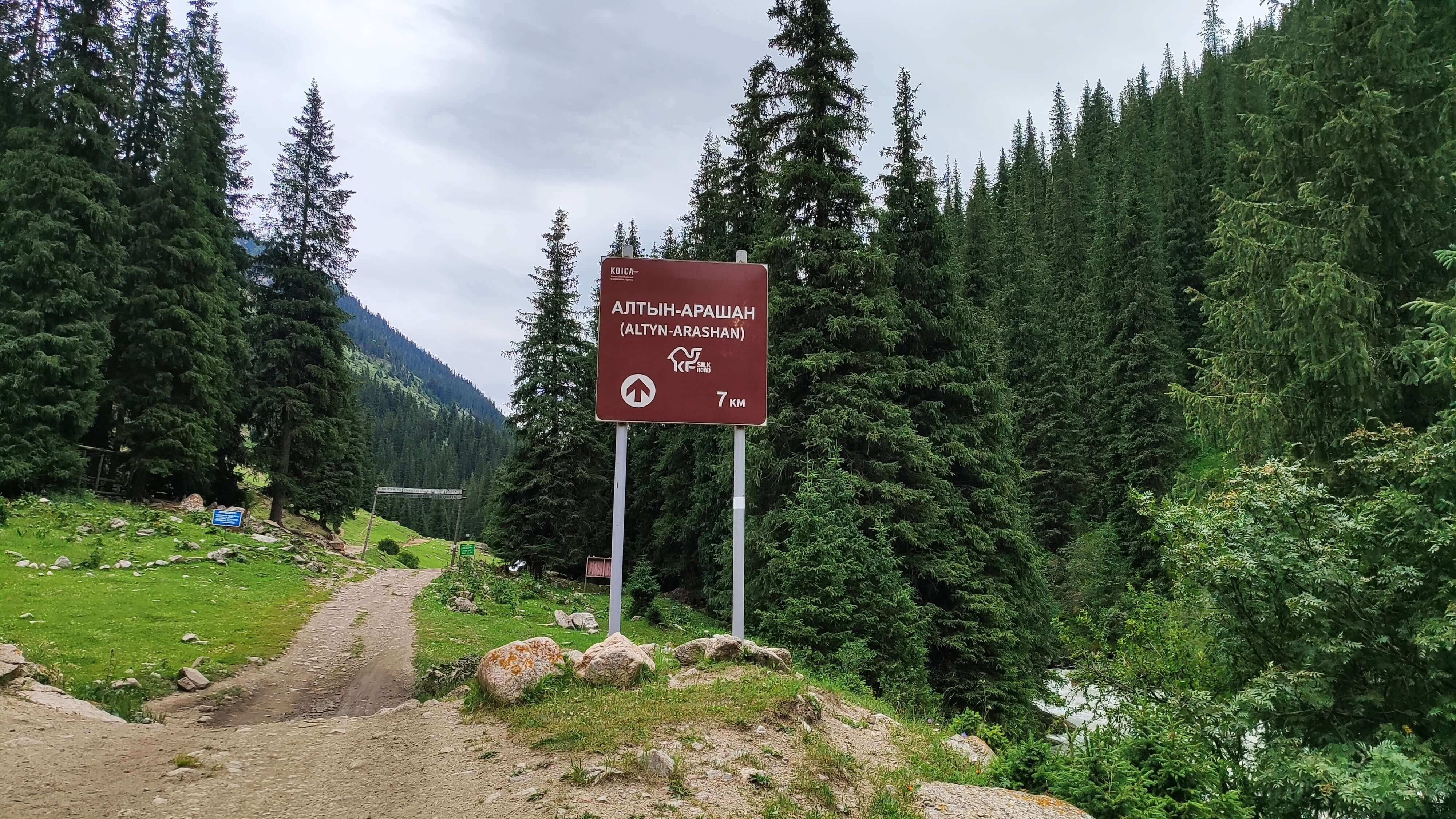 Met Kenta from Japan, he was also trekking alone to Altyn Arashan, we both had good conversation and trek together.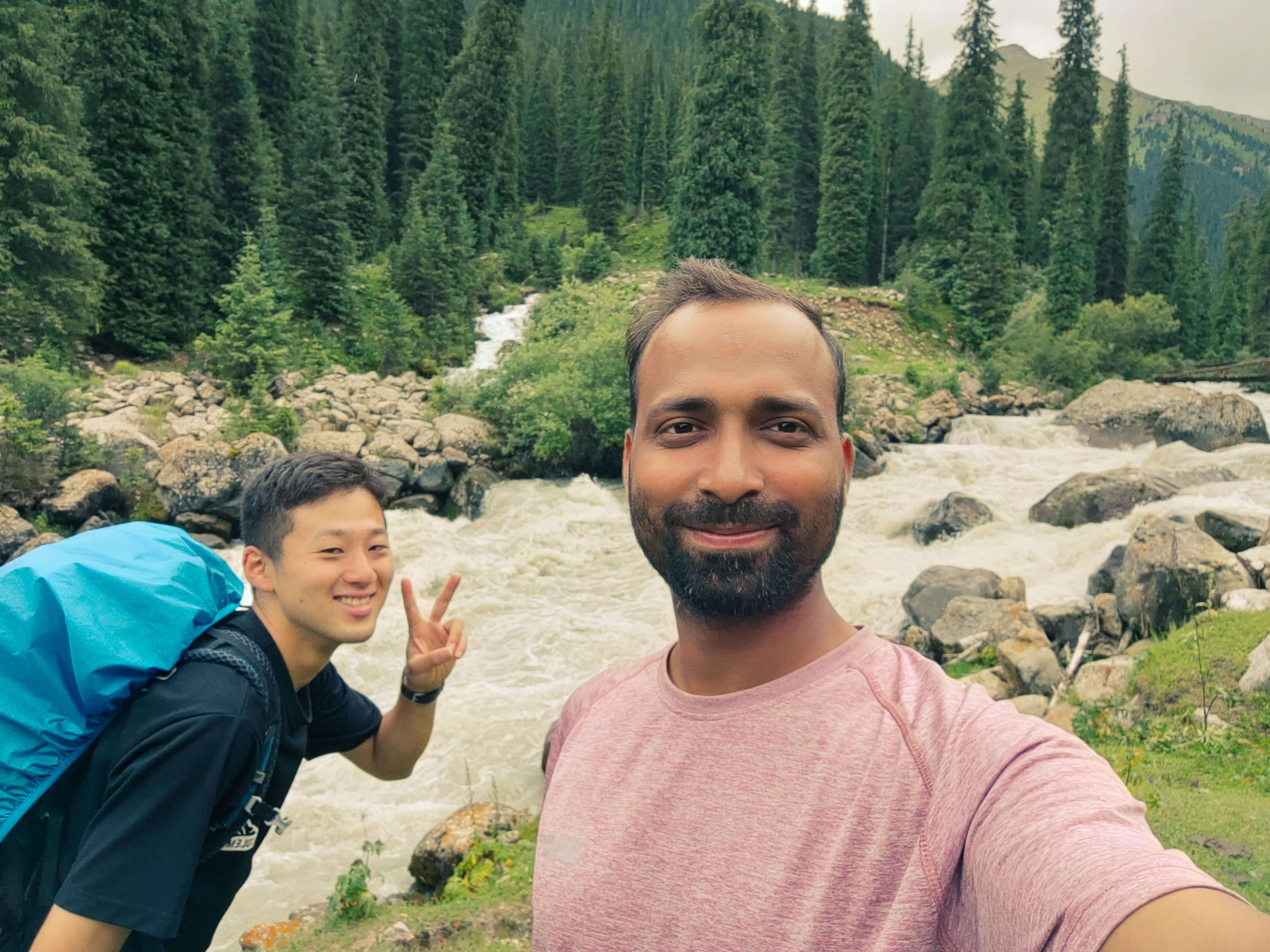 Met Kenta from Japan, we trek together and stayed in the same guest house in Altyn Arashan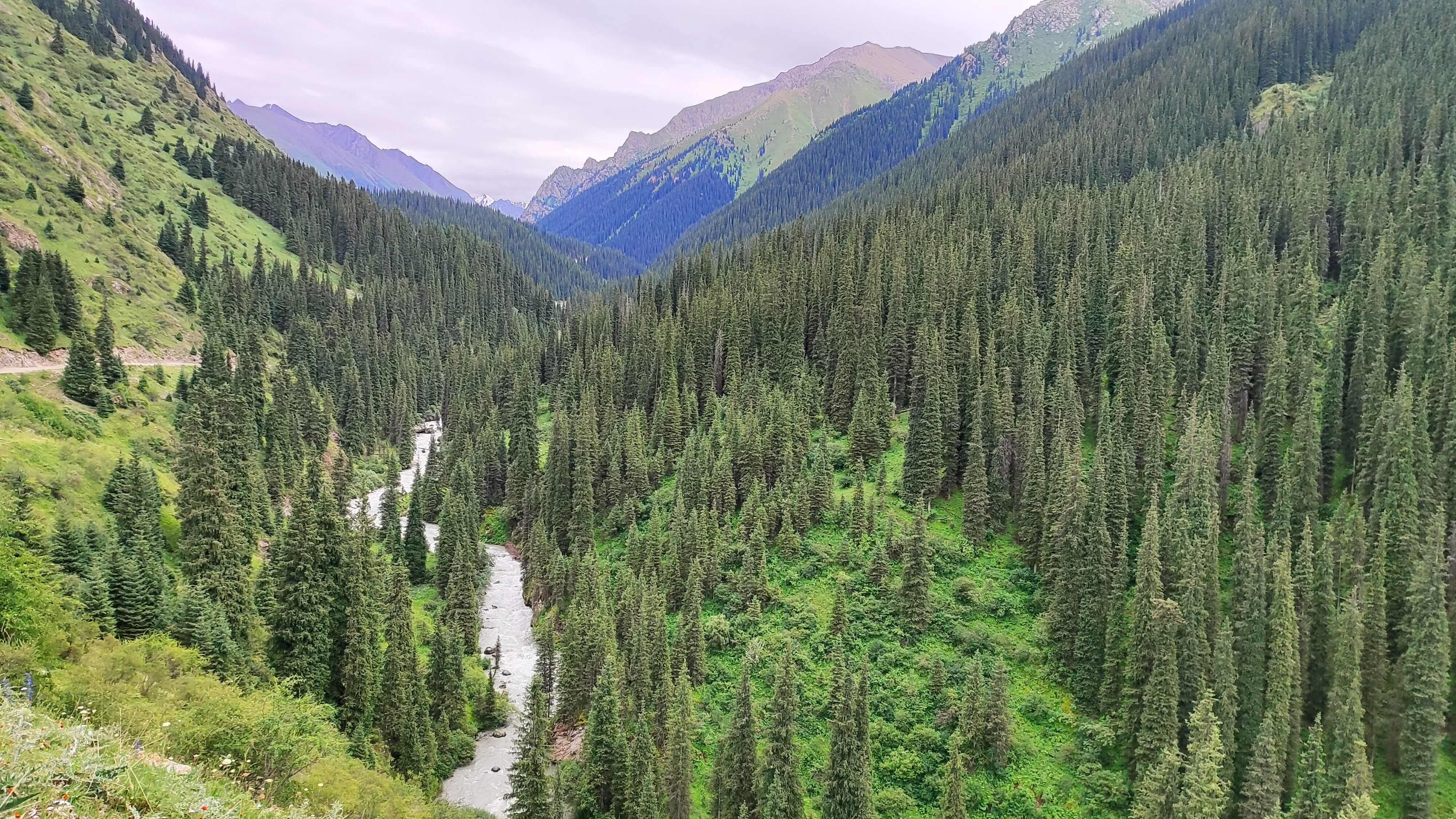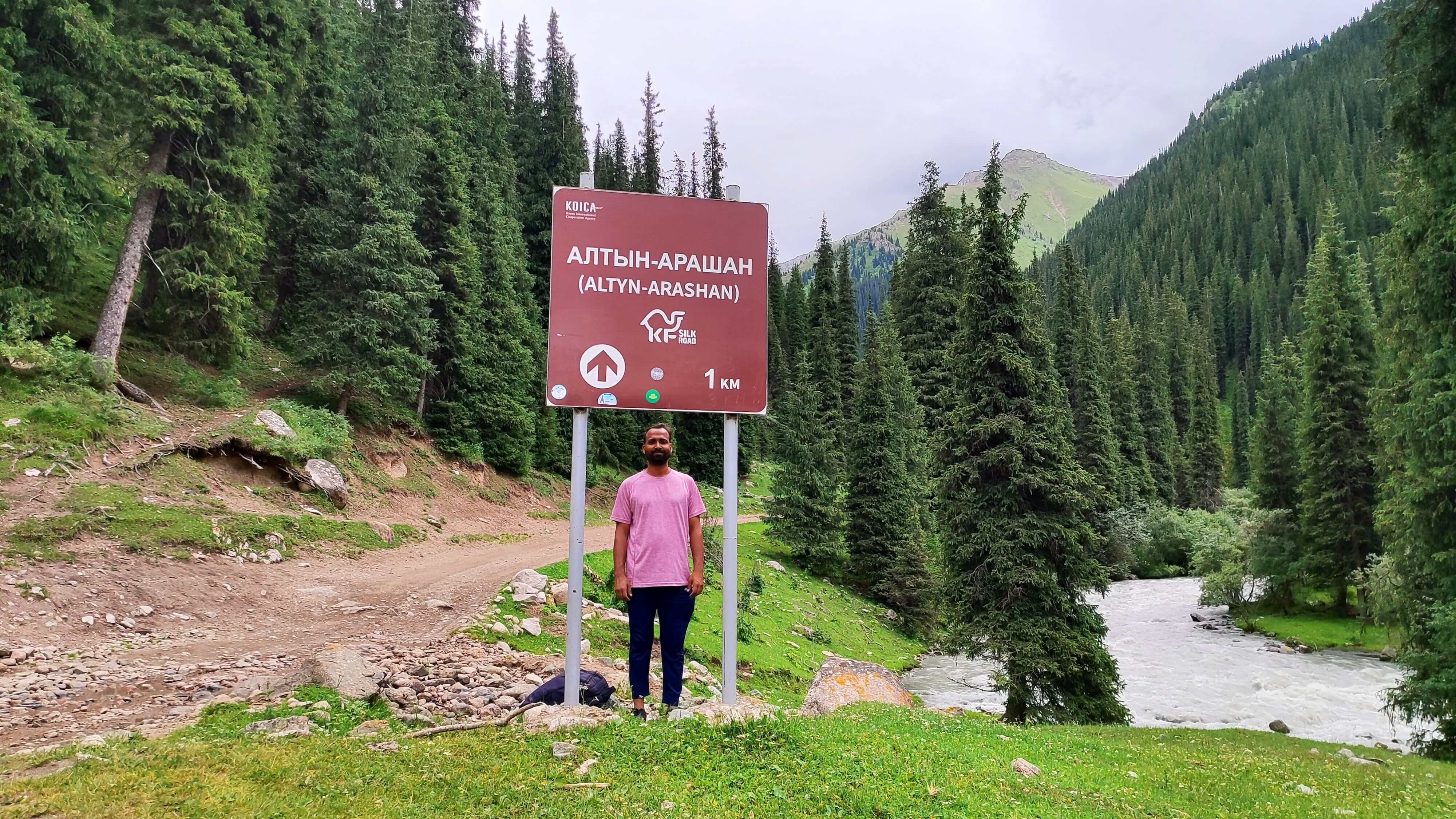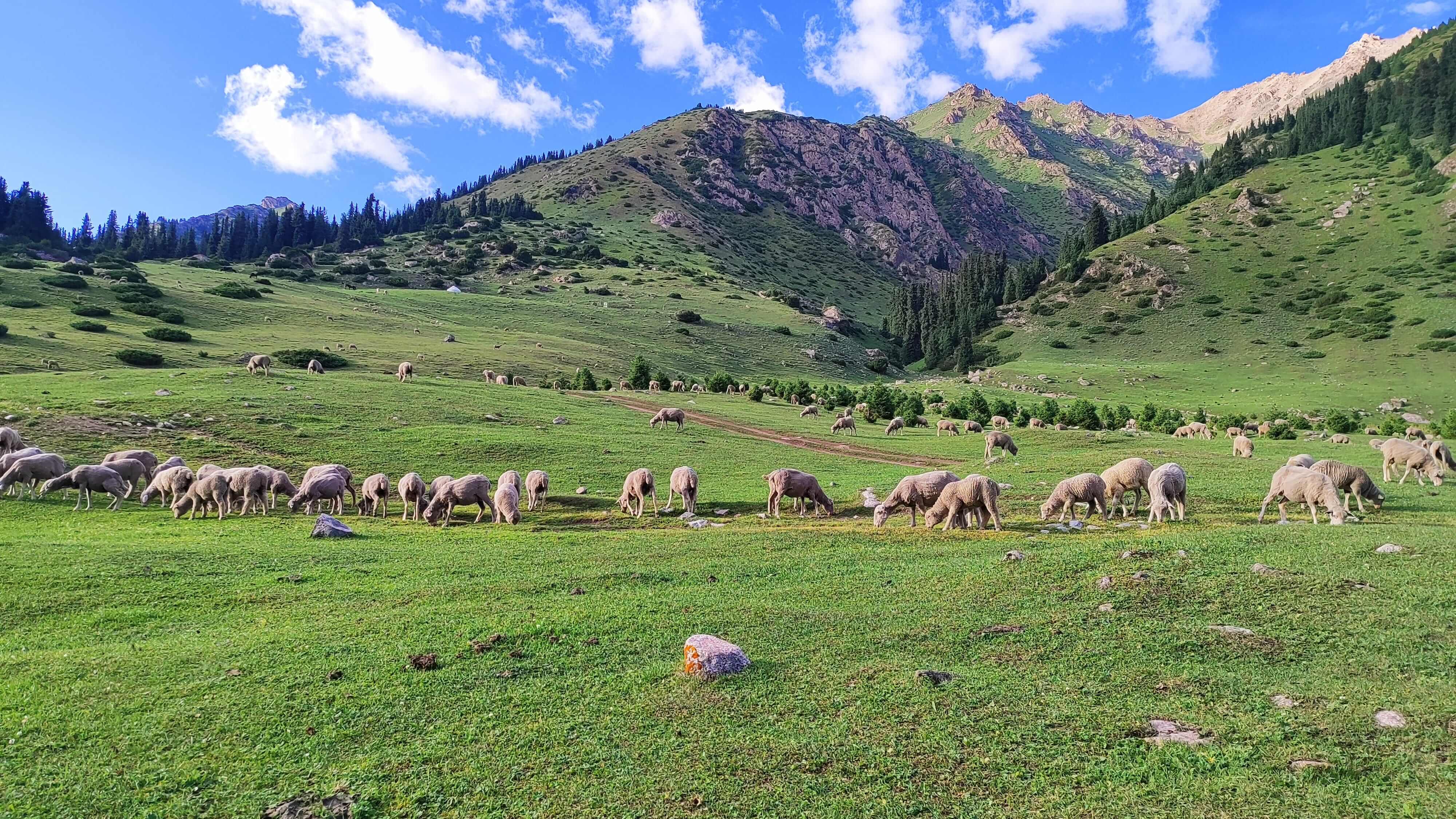 And finally we reached Altyn Arashan, stayed at the Ala kul Guesthouse, 1900 som for one person in dorm, including breakfast and dinner. Ladies were busy preparing the dinner, Beshbarmak.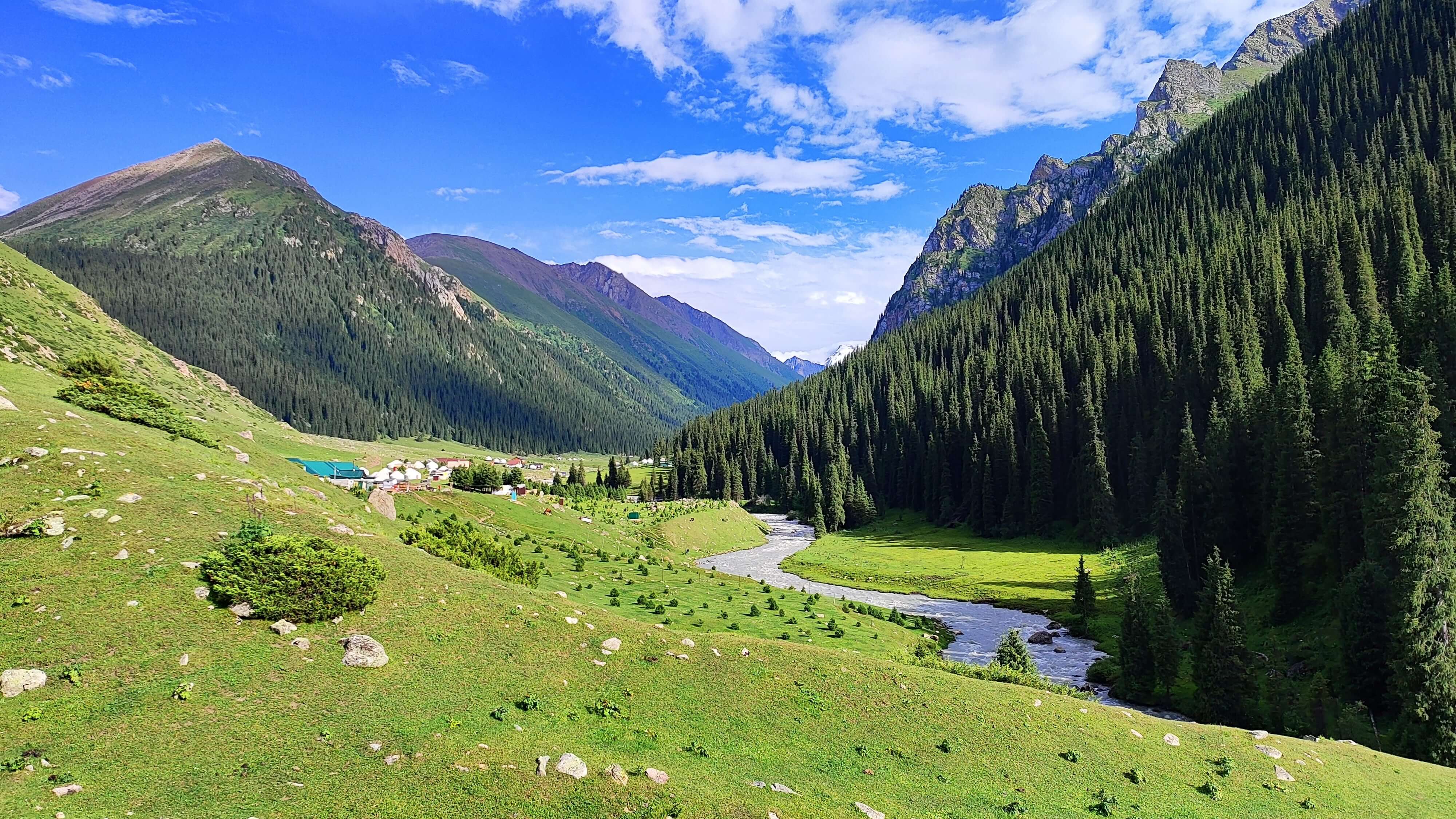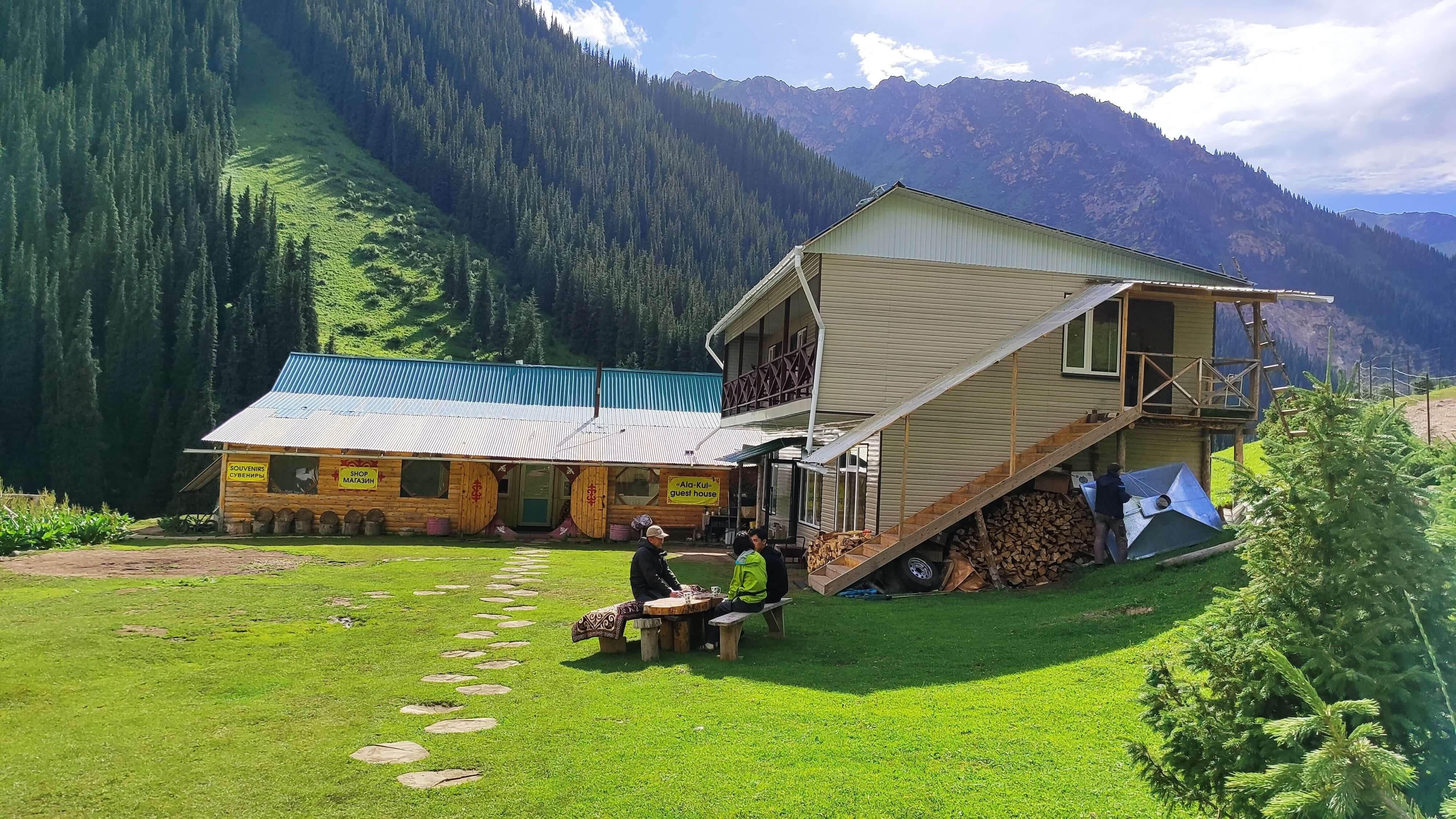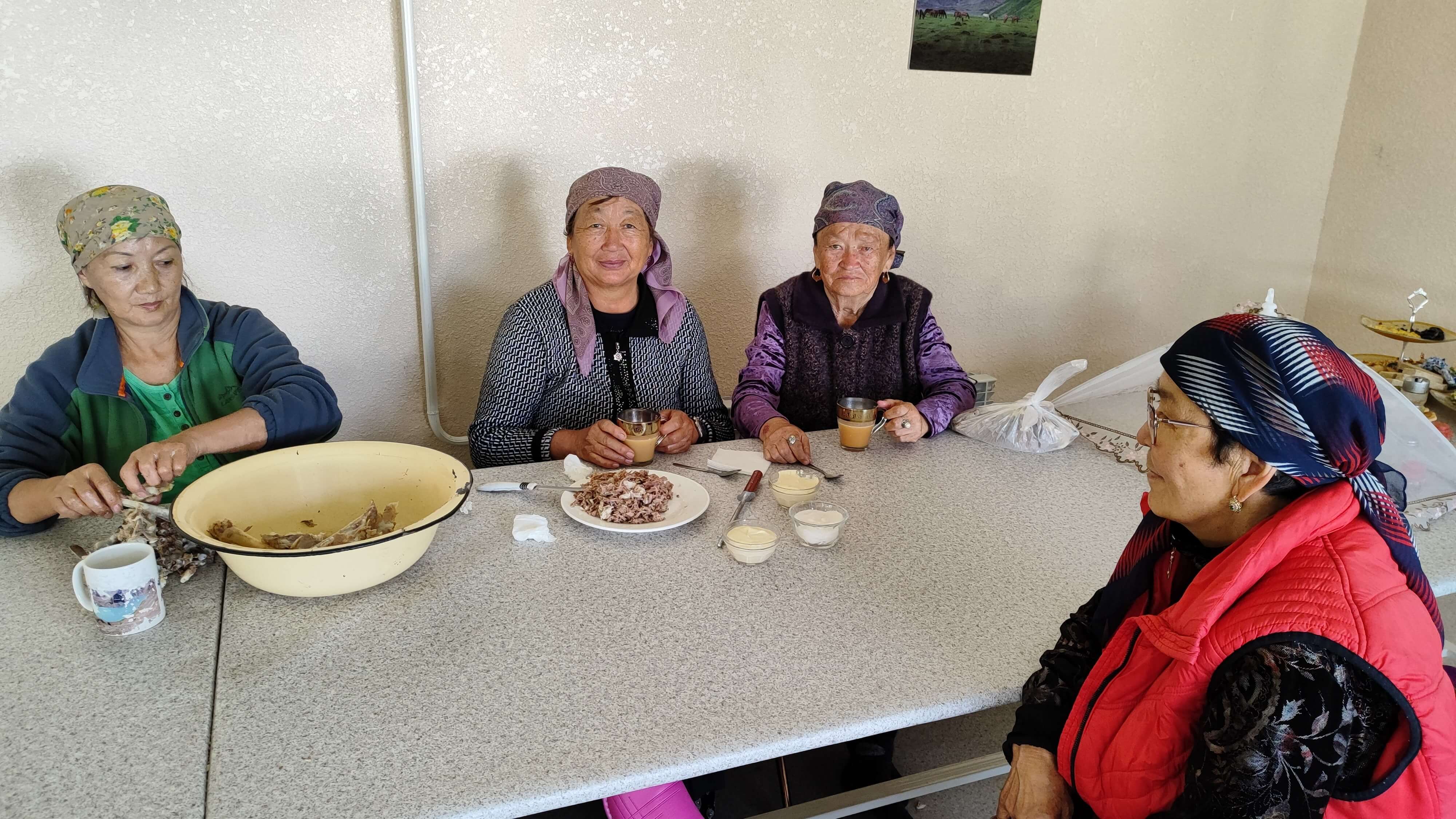 We kept our bags in the guesthouse, enjoyed the tea and then went to the nearby hot springs in Altyn Arashan.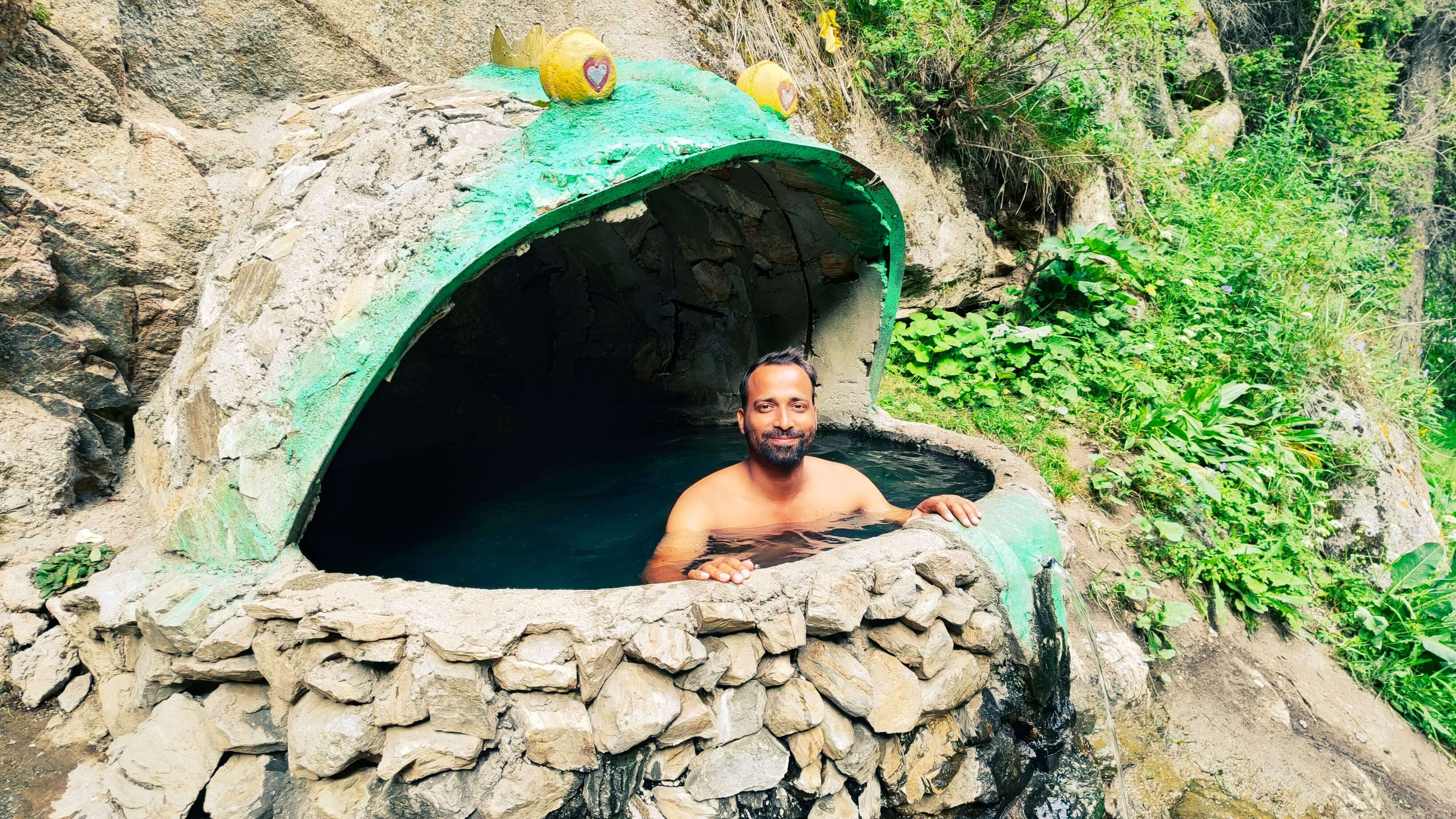 Hot Spring in Altyn Arashan
After dinner, went for a walk and as sun was setting down it was getting cold. It is a beautiful place.