Next morning, I was unsure whether I want to go to Ala Kul Lake or trek back to Karakol. In Kyrgyz language Kul means lake e.g. Issyk Kul, Son Kul, Ala Kul etc. Kenta was going to Ala Kul, so I also joined him in the trek to Ala Kul. Its 10 KM trek from Altyn Arashan to Ala Kul, Ala Kul Lake is situated within the mountains at an elevation of around 3500 meters.
After having our breakfast at Altyn Arashan, we started our trek to Ala Kul lake around 9 AM.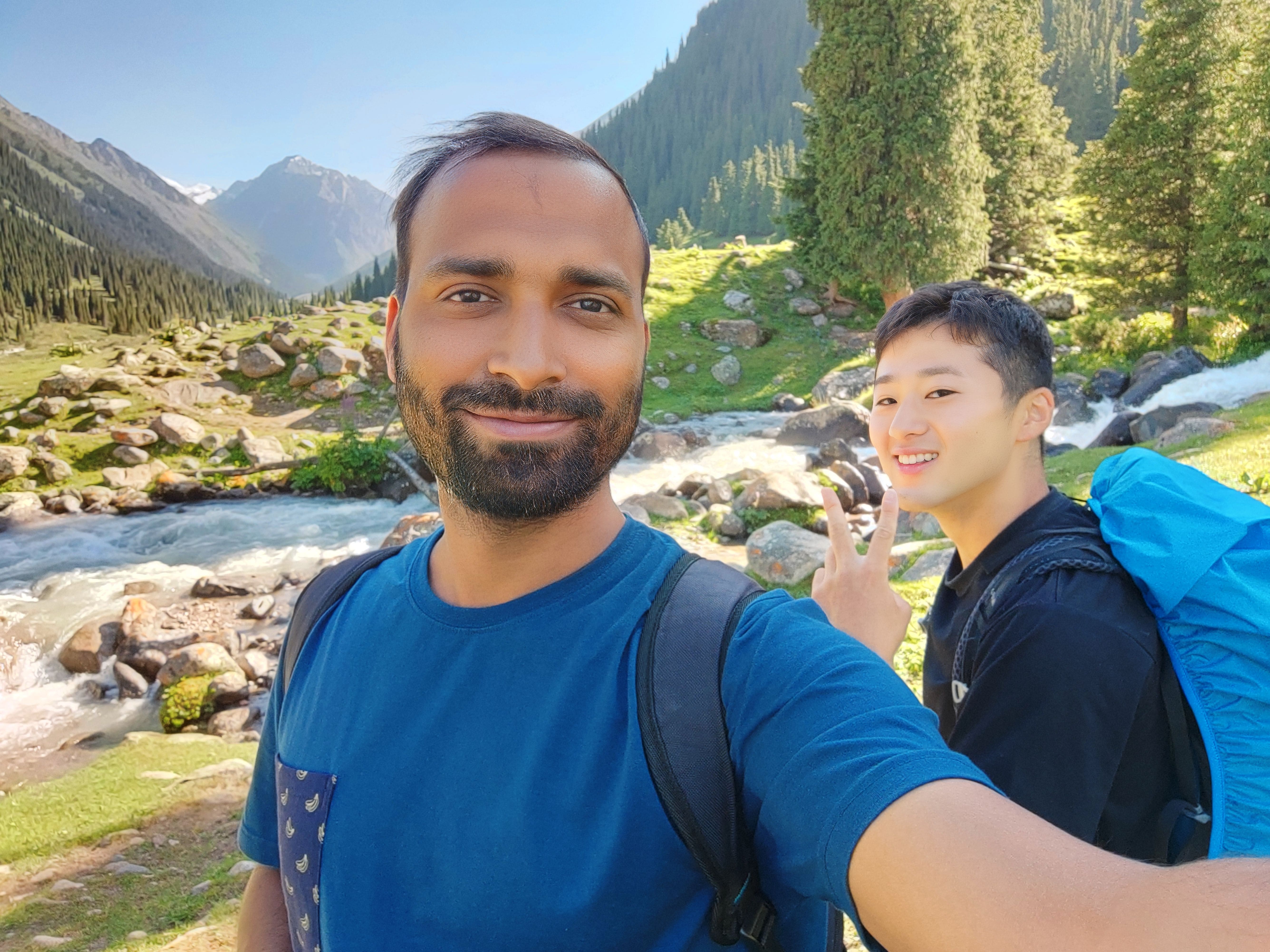 Some of the photos from Ala Kul Trek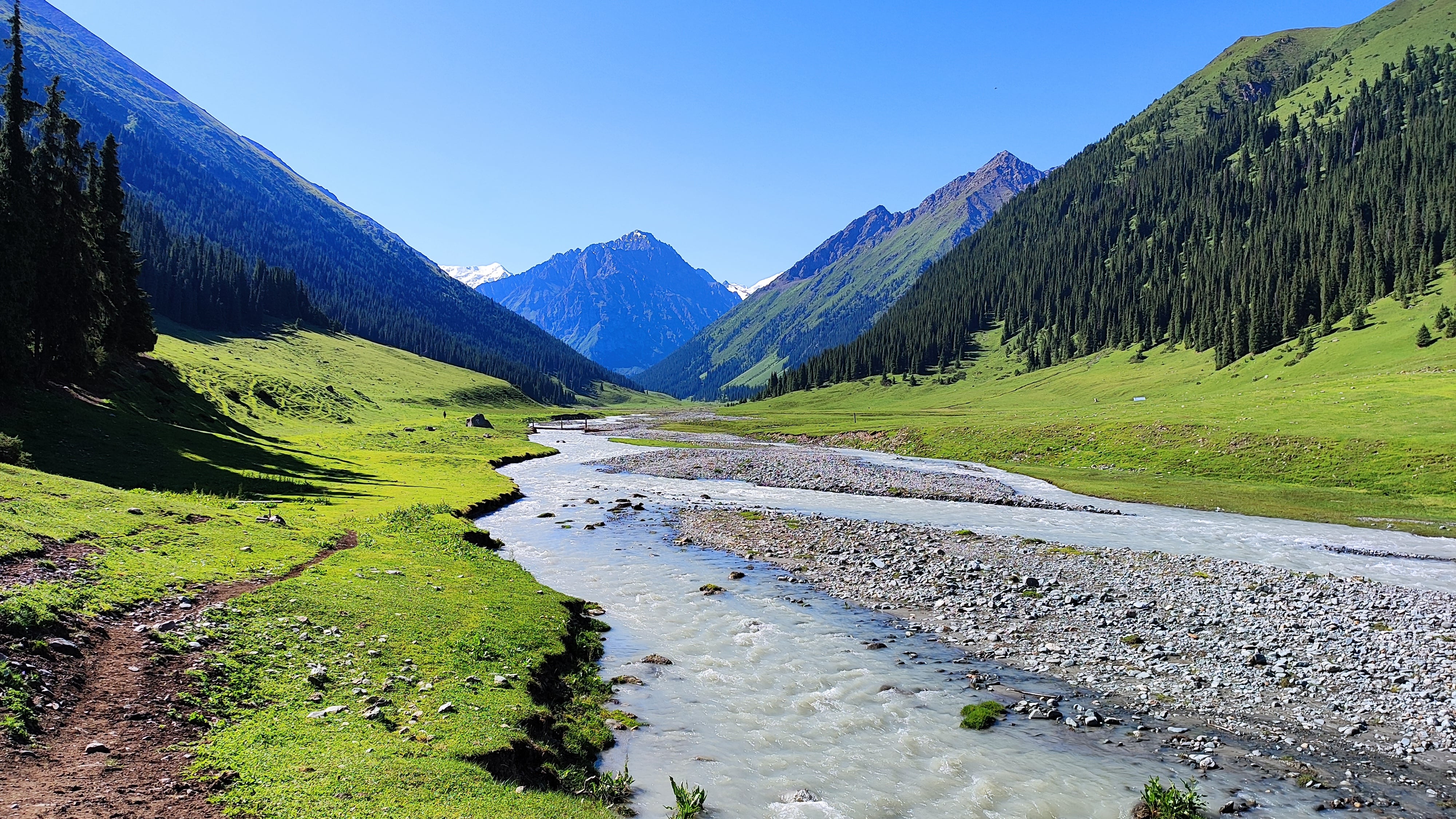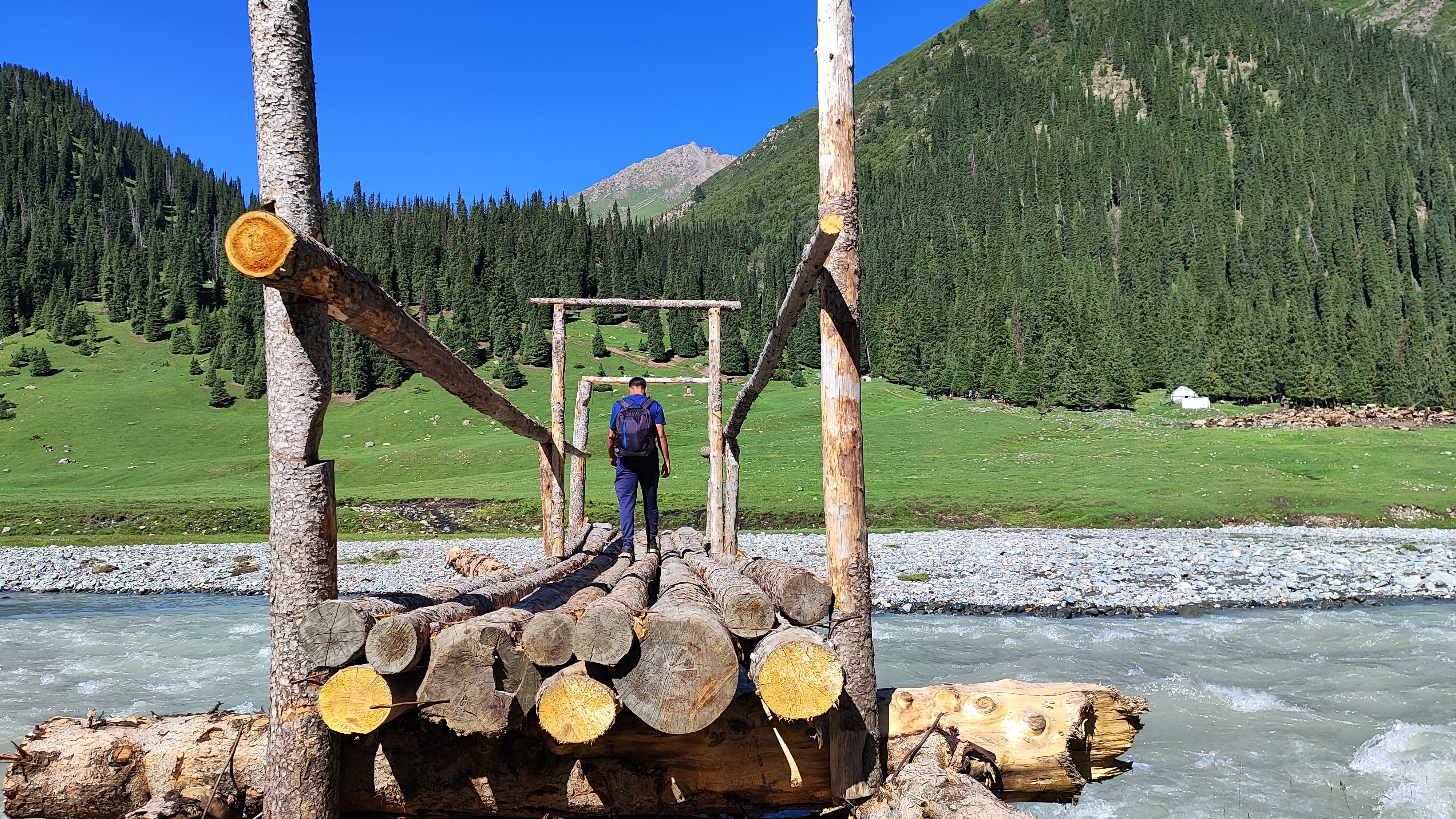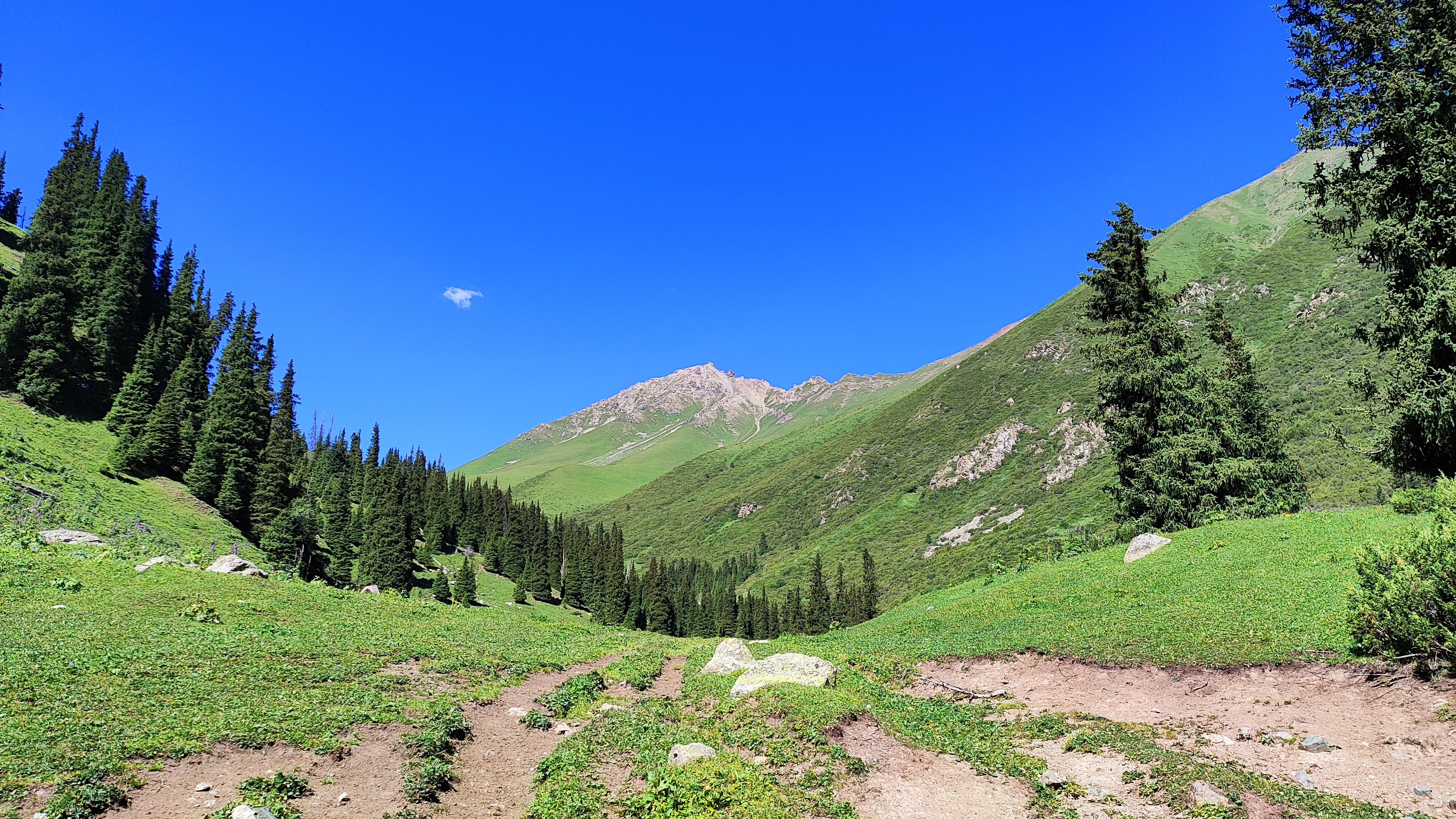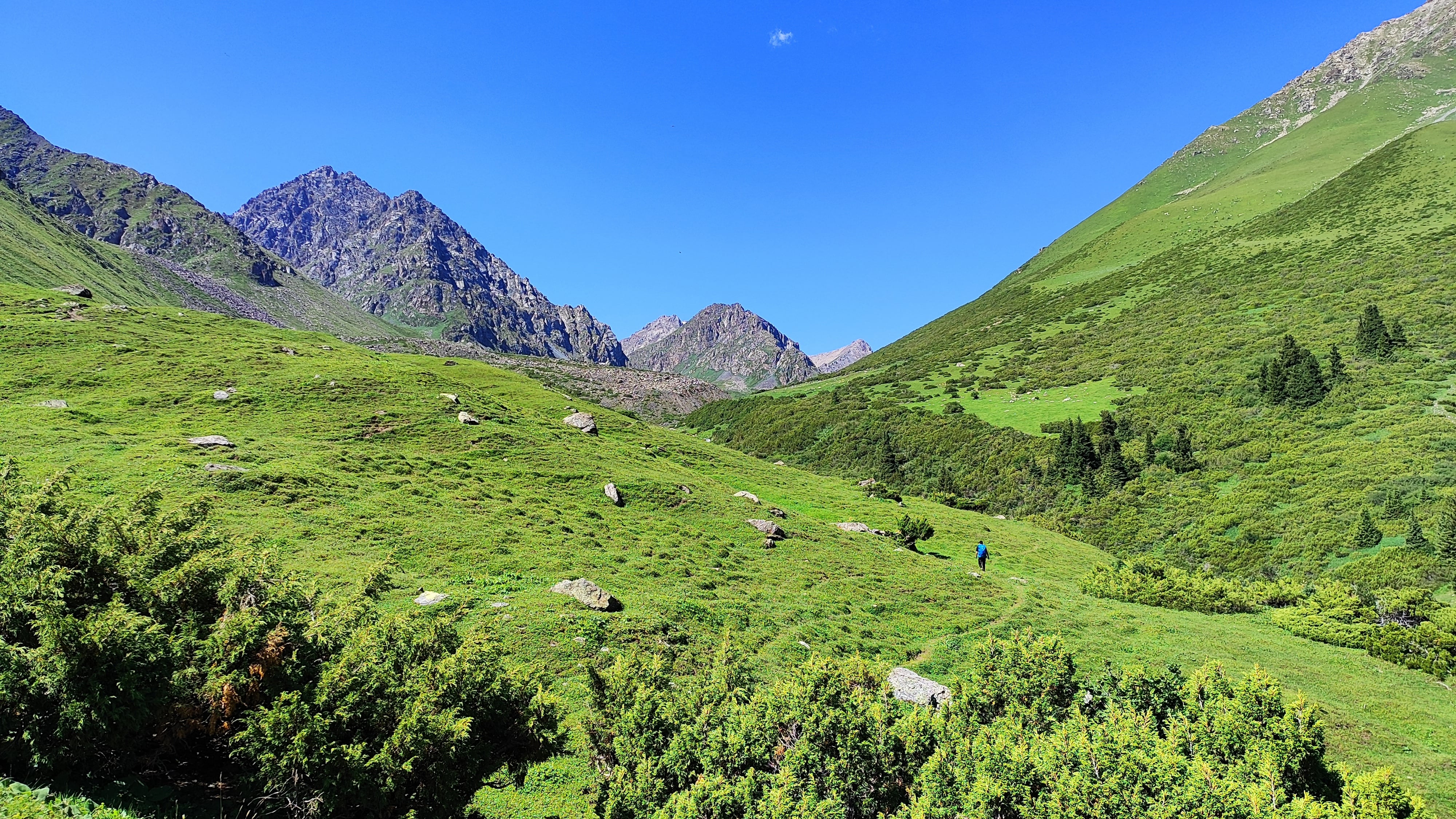 A herd of sheep was following along with us. The scenery was spectacular.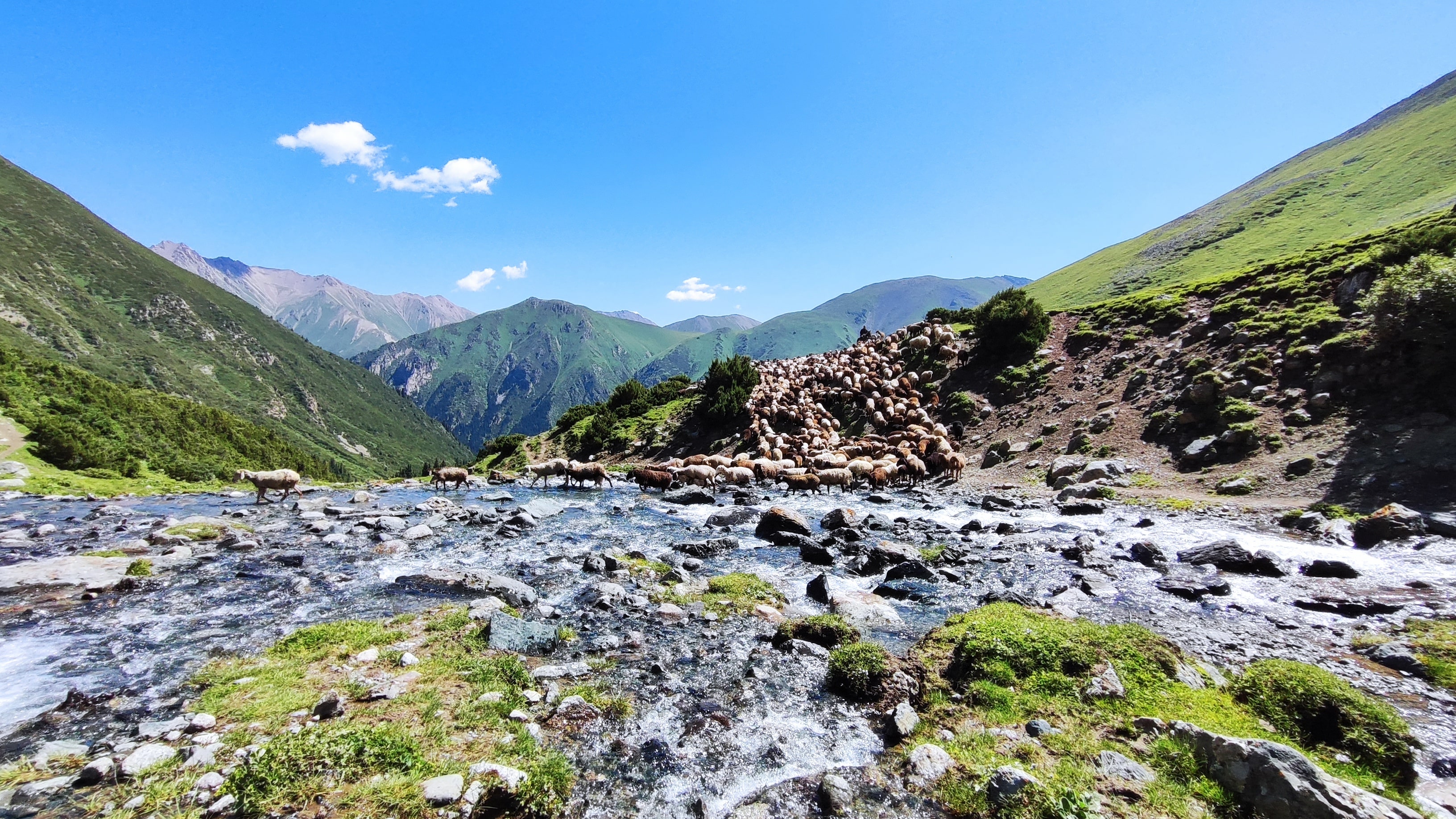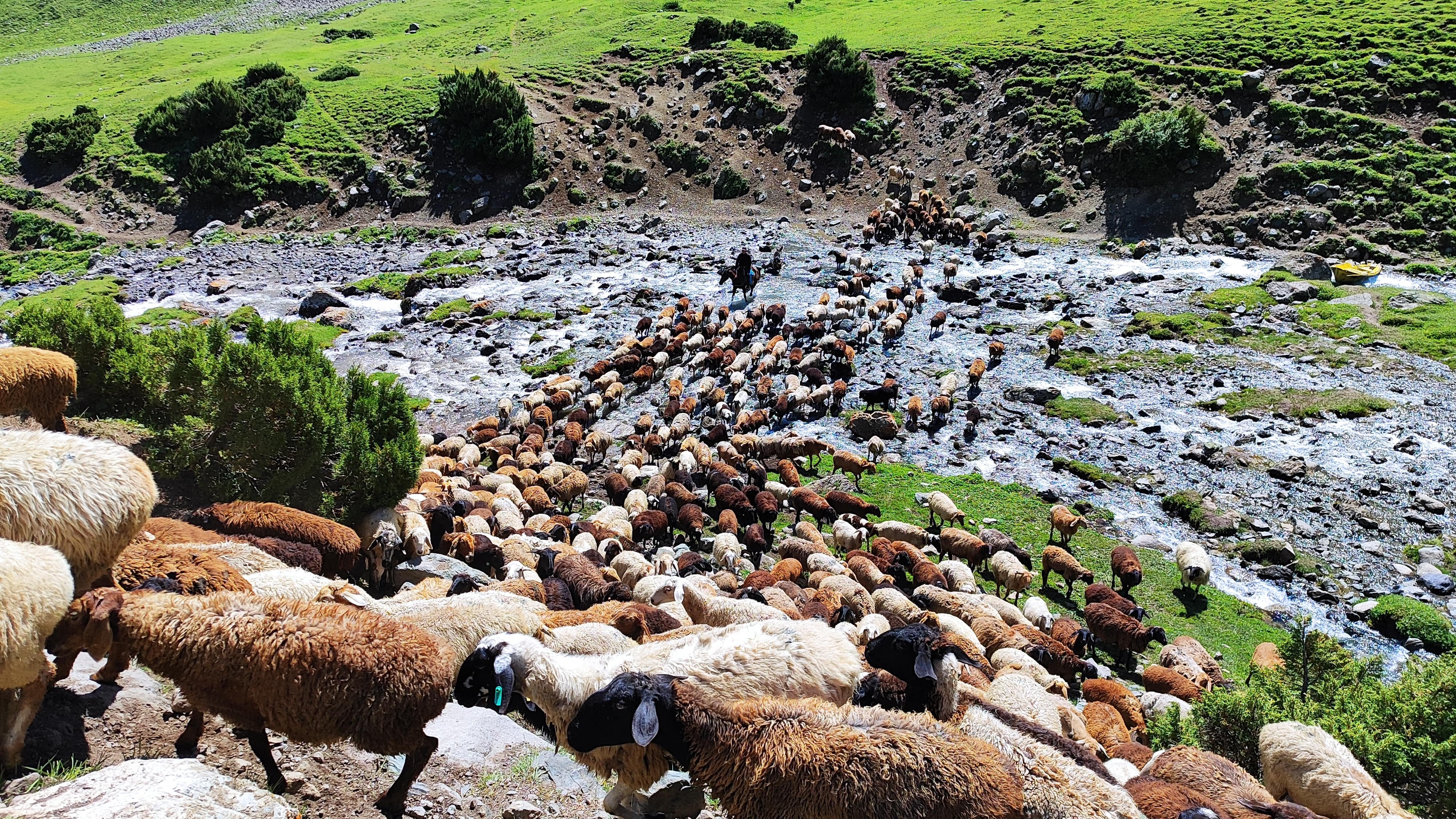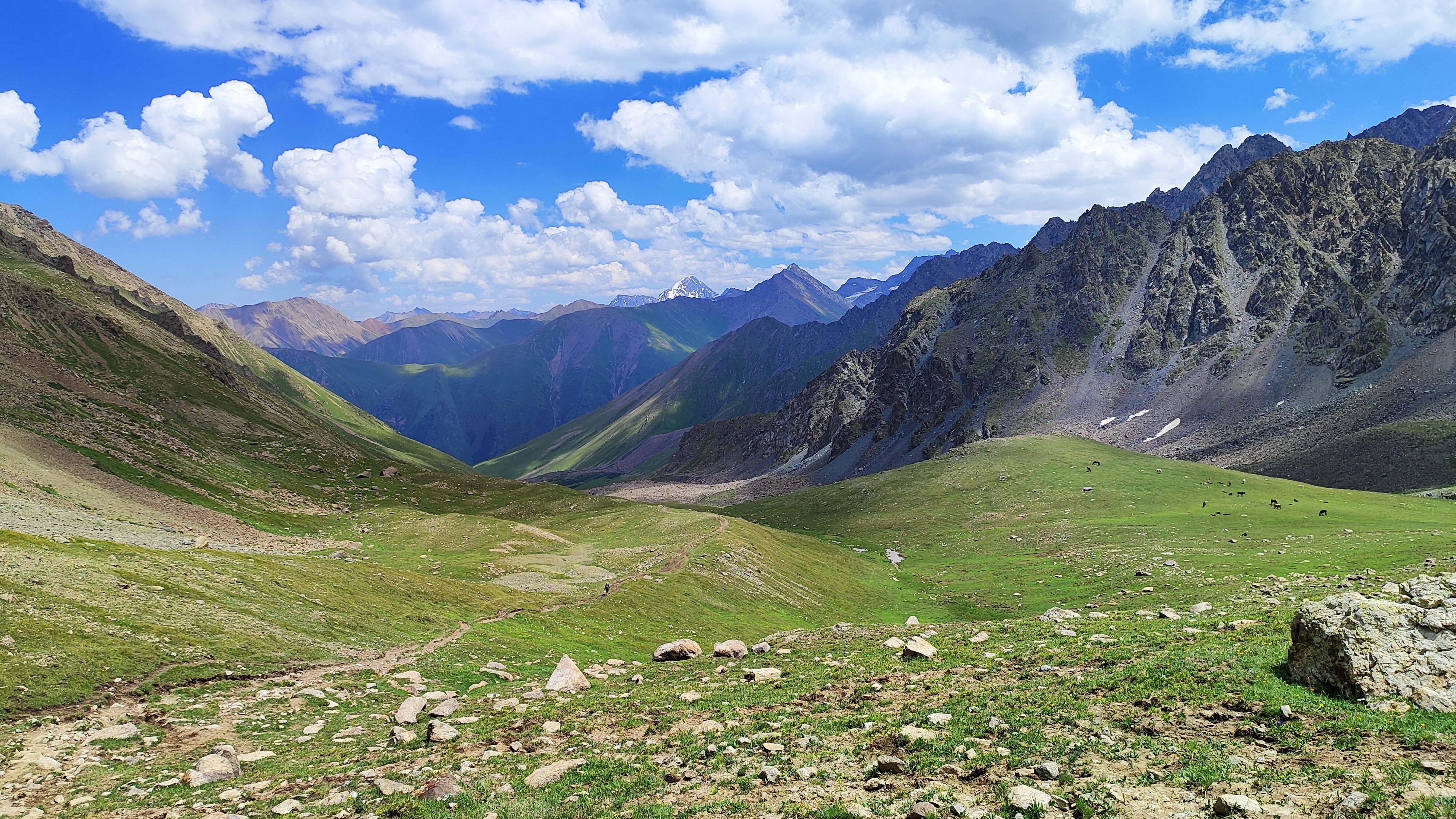 We took 5-6 small breaks in between and after around 5 hours of trek, we reached at the foot of the Ala Kul Pass. There was a group of around 17 people from UAE and Saudi, who were coming from Altyn Arashan on horse, going to Ala Kul, the horses were taking the much needed break.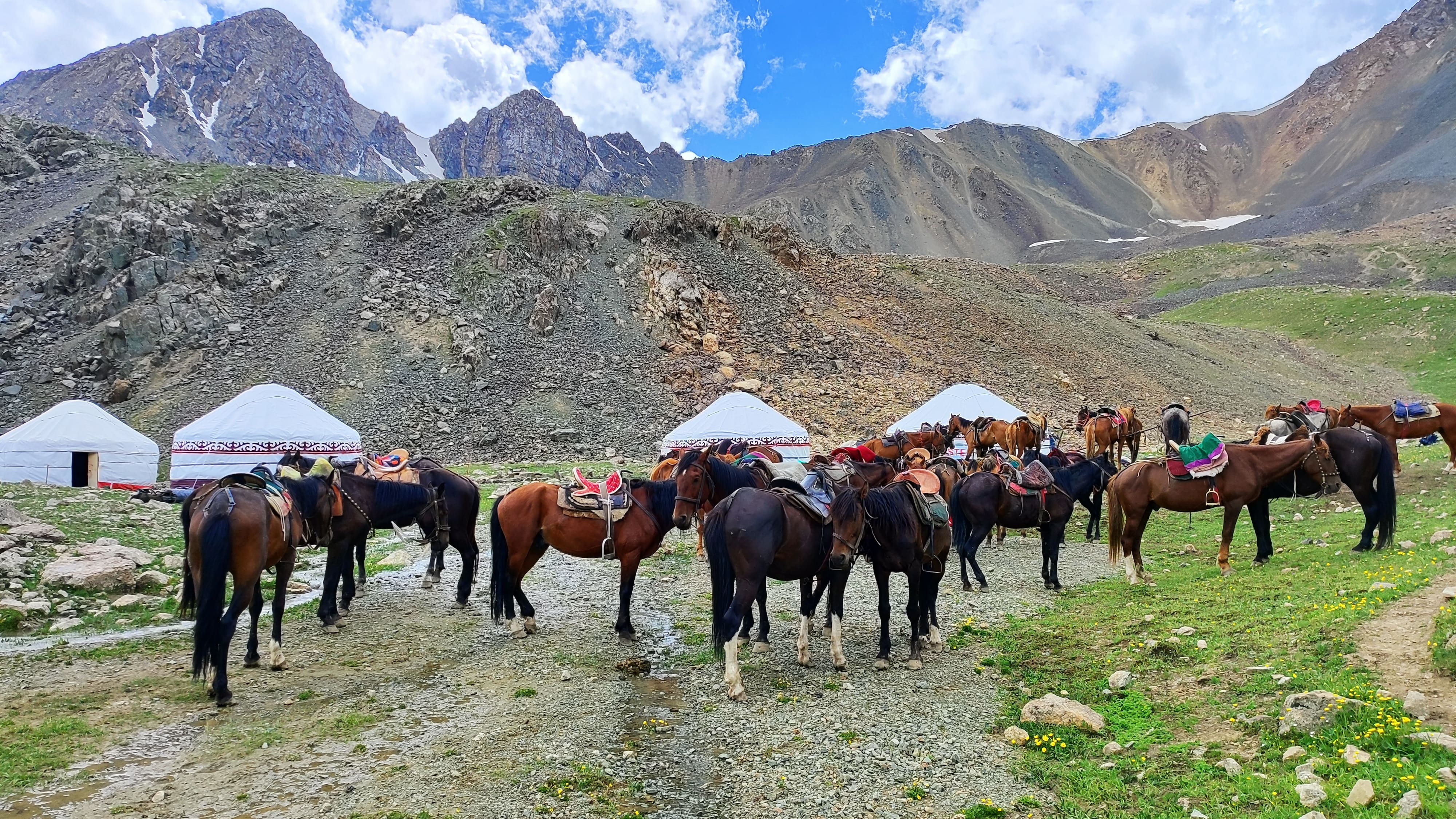 Now we had around 2 KM more to trek to reach Ala Kul Pass, but this was the difficult part, hiking up.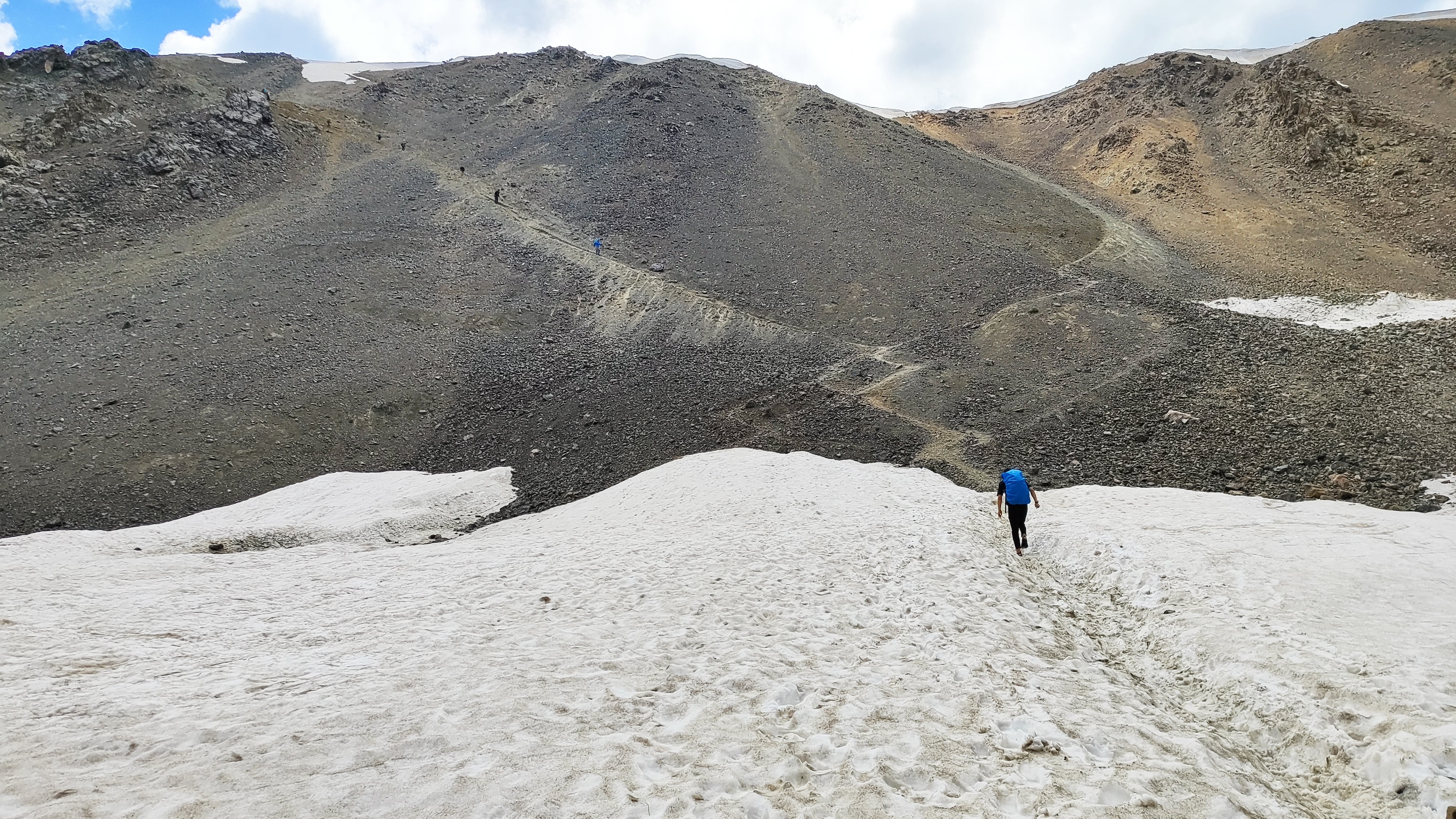 As we were hiking up, the yurts behind us were getting smaller and smaller in the distance, gradually blending into the vast and picturesque landscape.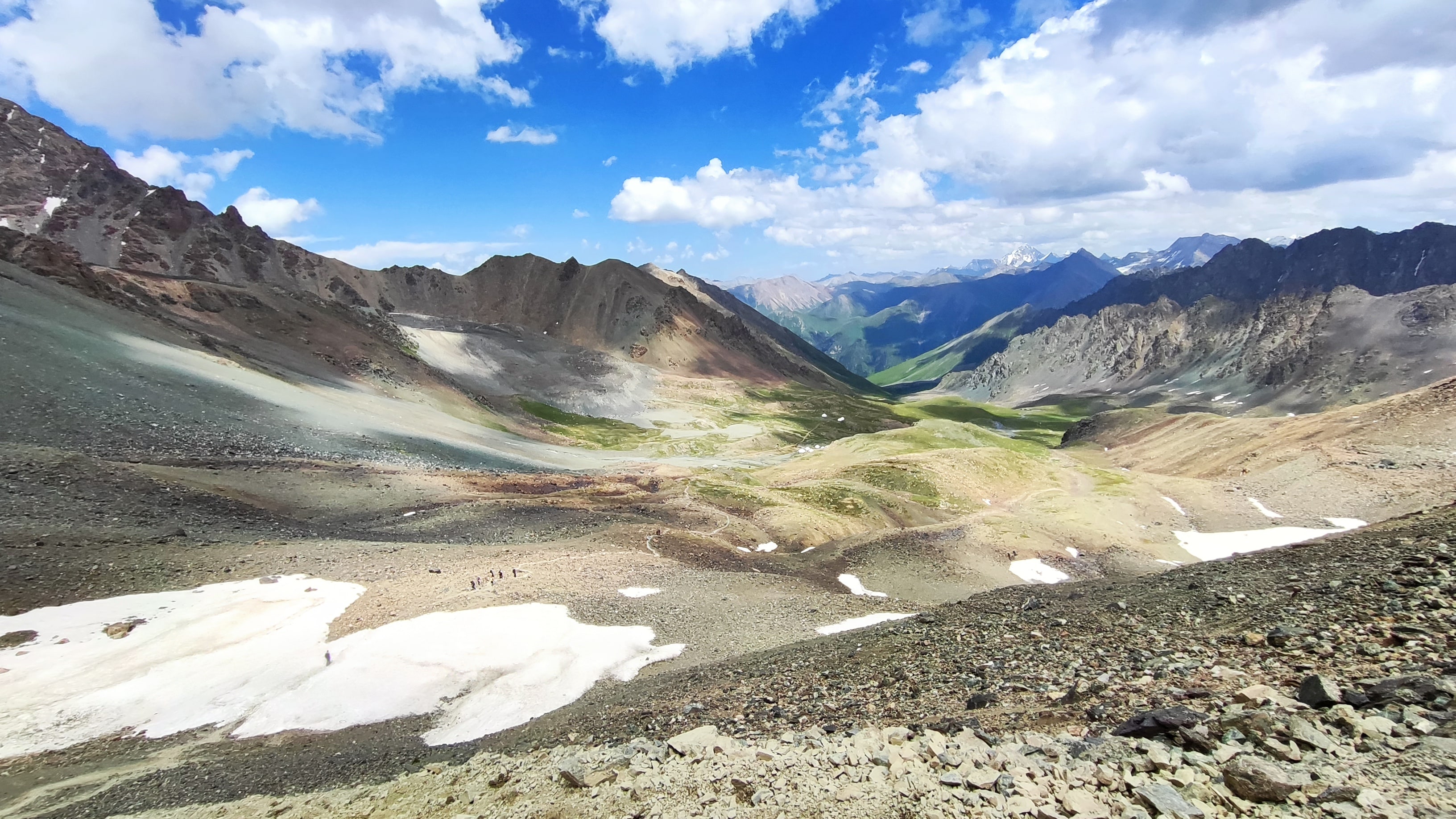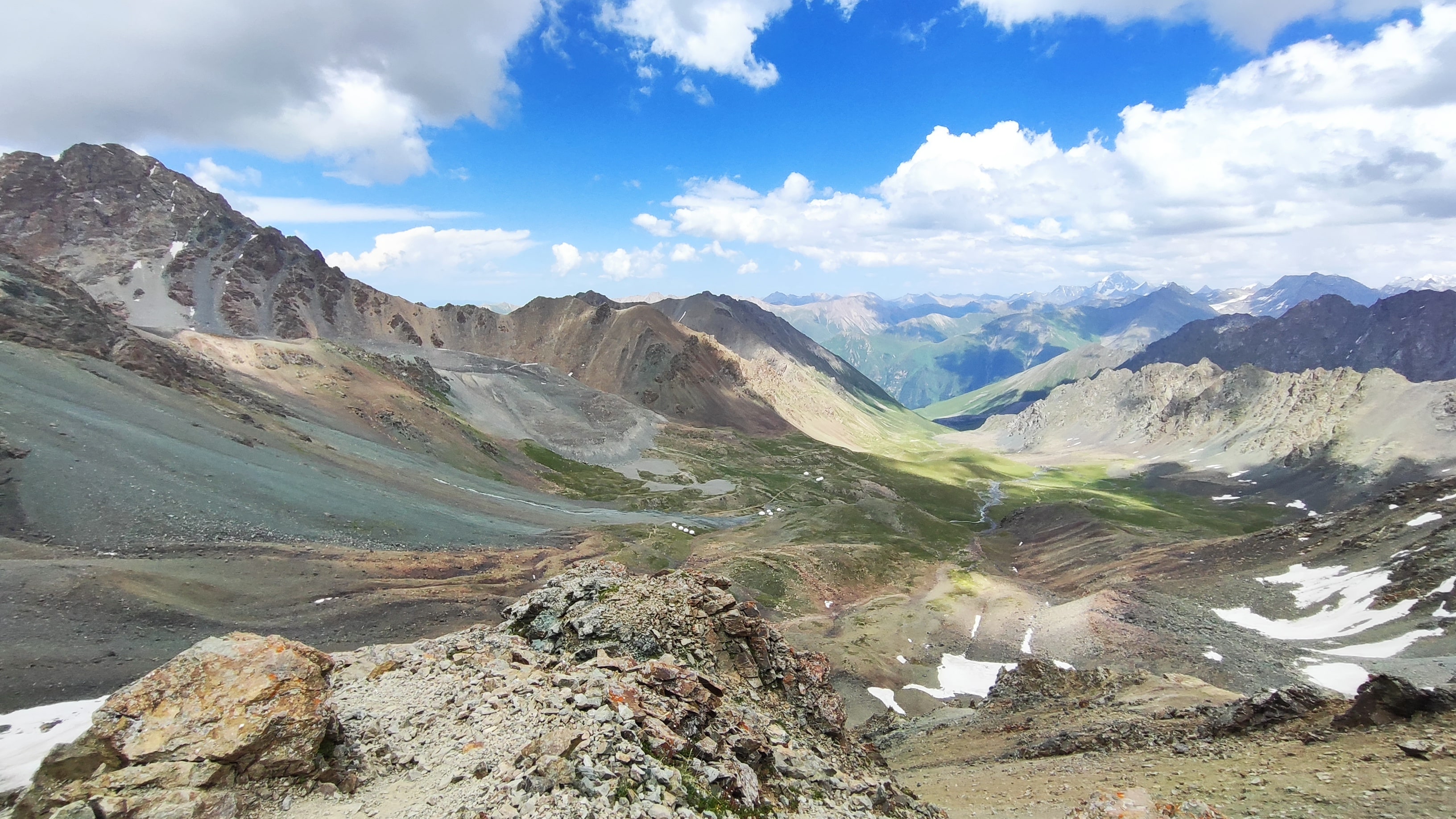 And finally we were there. Absolutely beautiful lake and amazing view, worth all the pain in hiking to the top, around 3900 meters.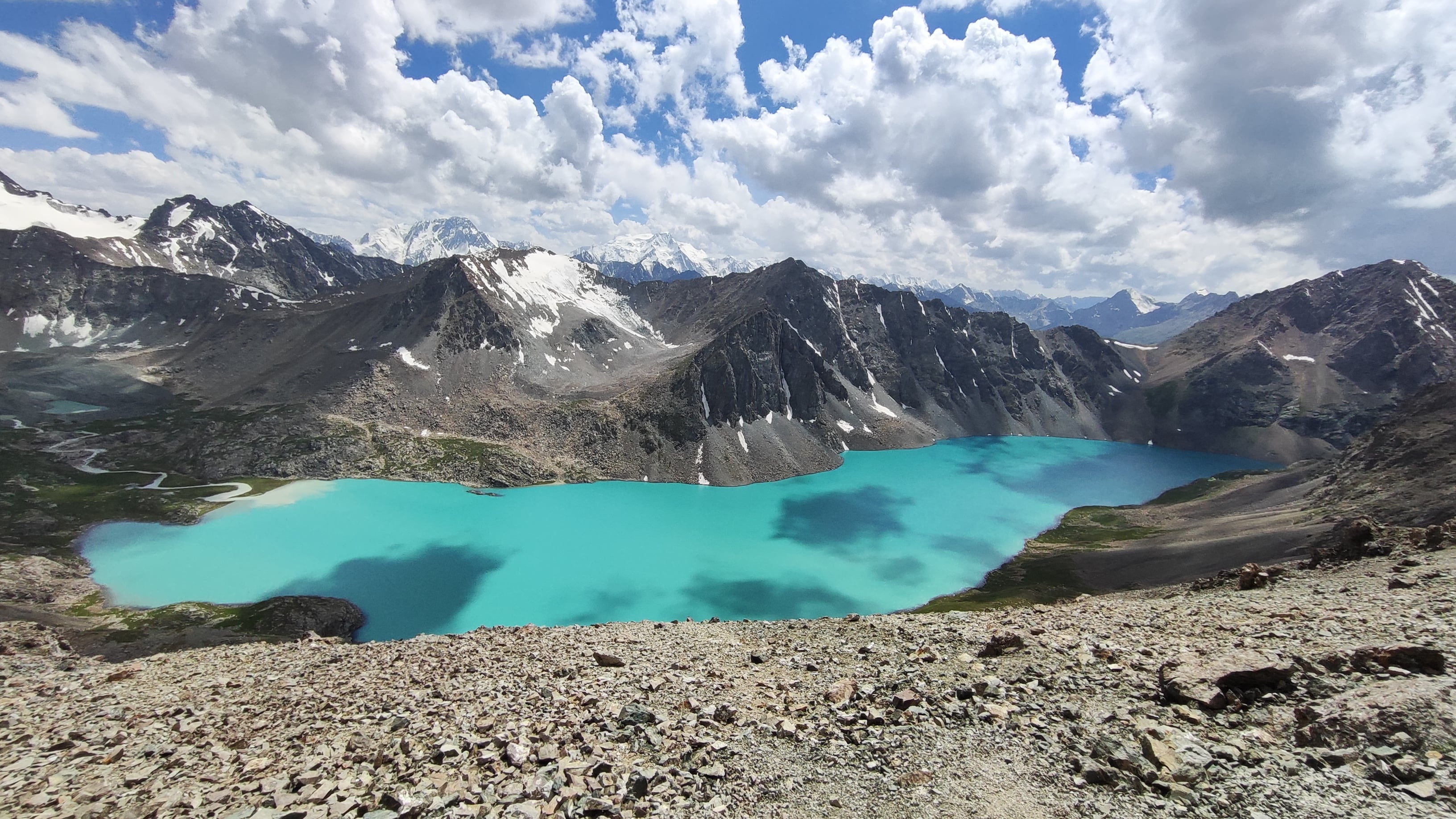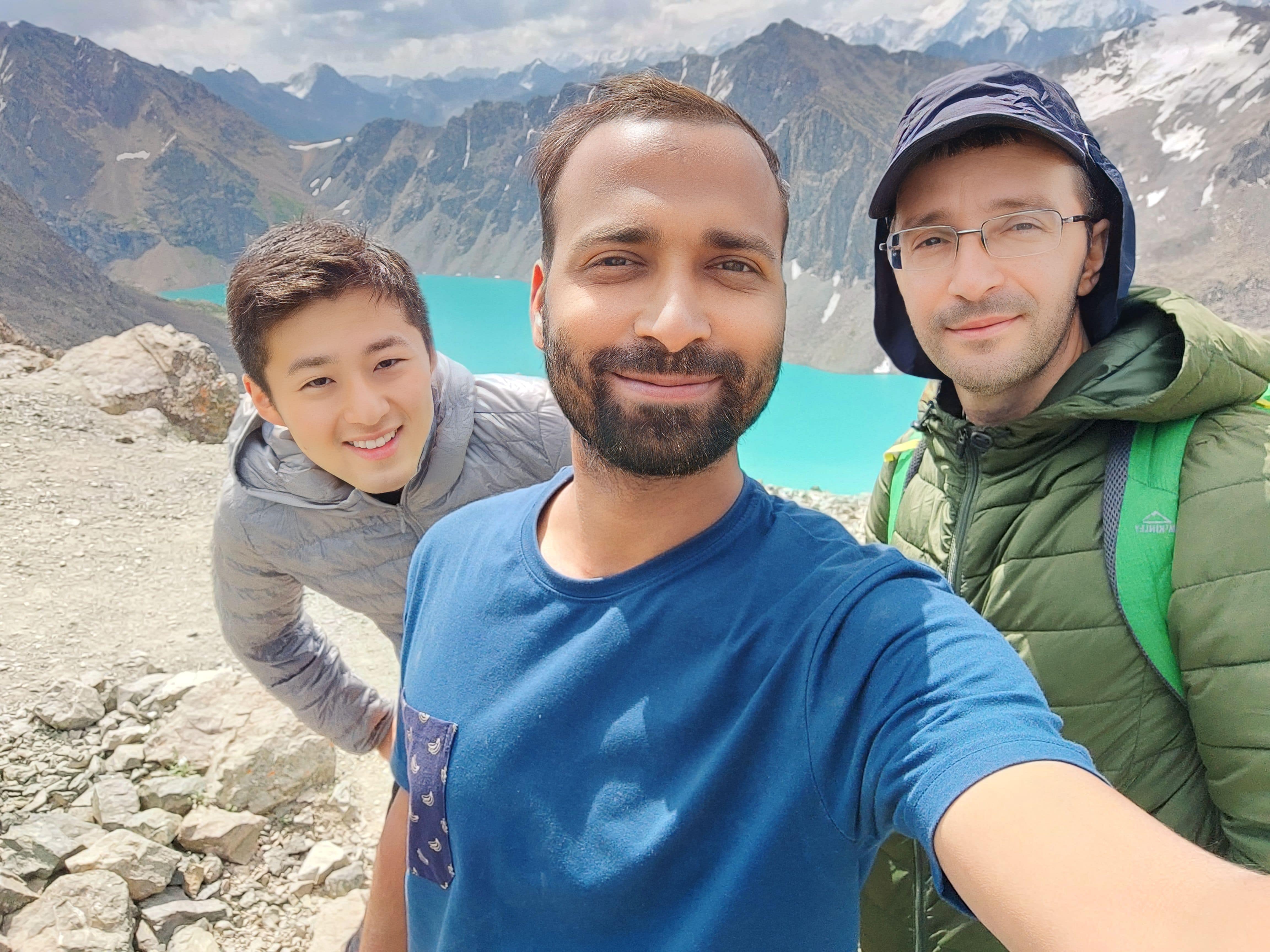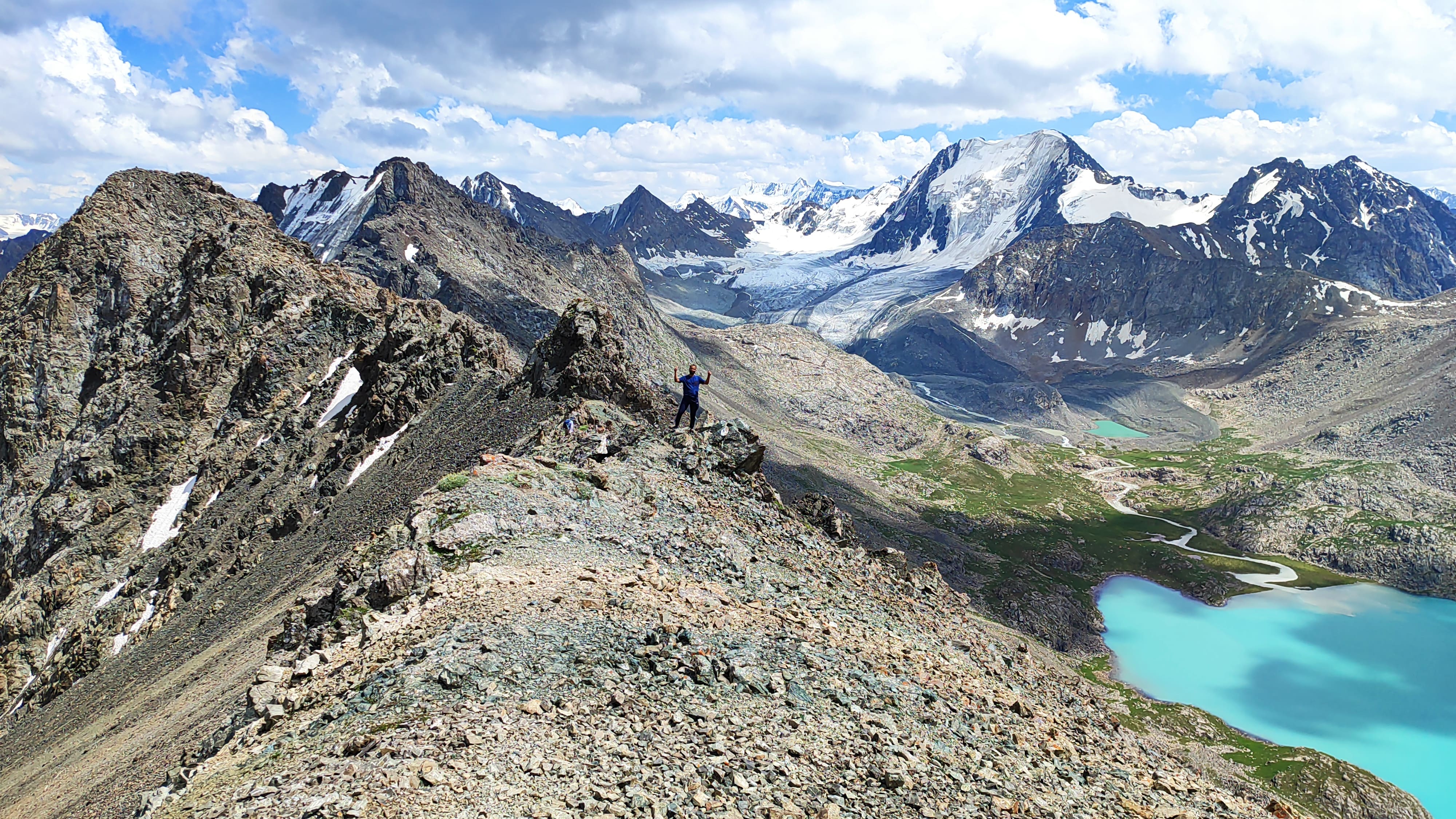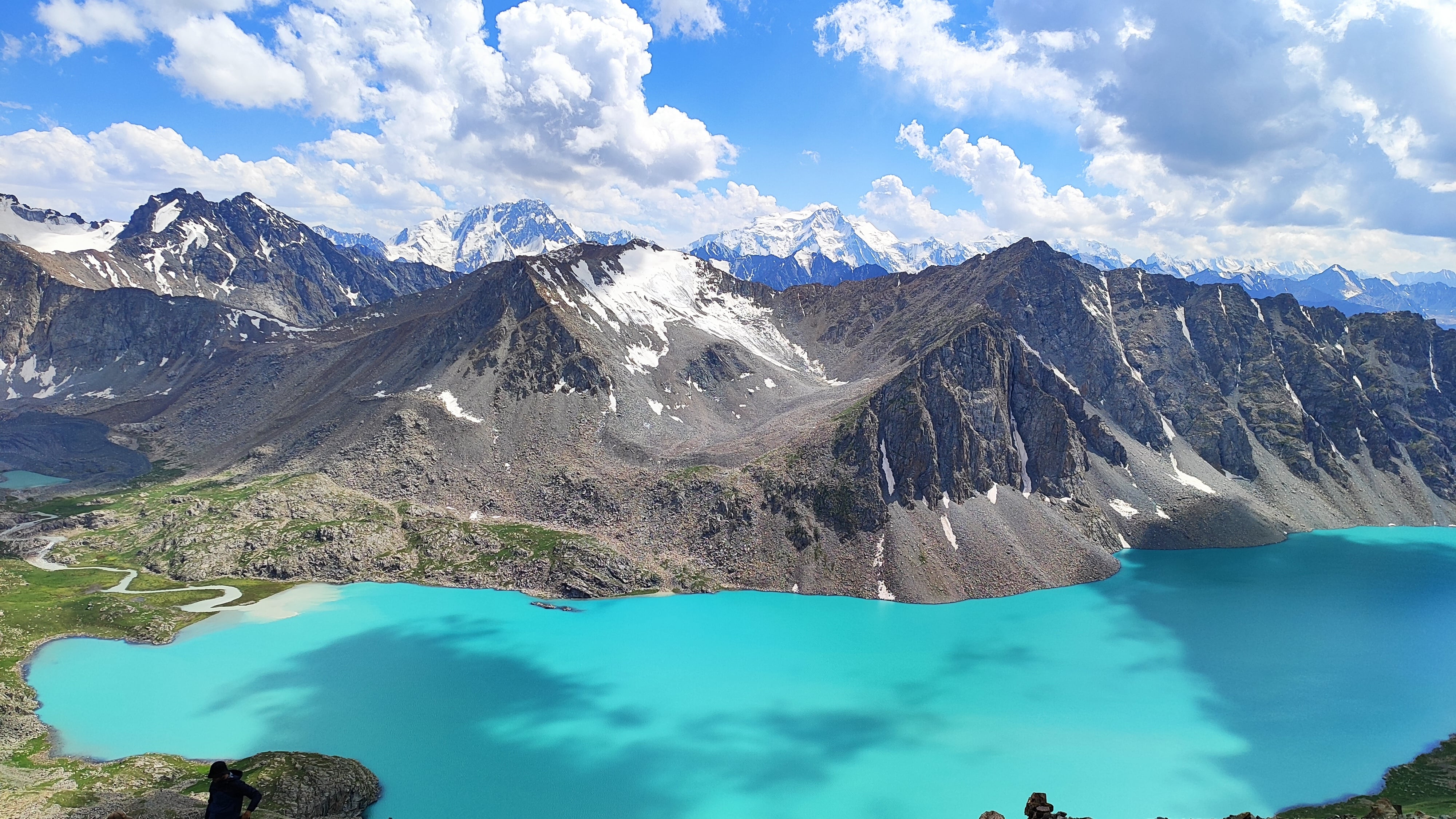 After spending some time at the top, we started our trek back to Altyn Arashan. It was quite slippery going down, I came down to the foot of the Ala Kul pass in half of the time it took to climb up. From there it took us 3 hours to reach to the guest house in Altyn Arashan, while coming down I could feel the pressure on my knee joints.
Some of the photos that I took while trekking from Ala Kul to Altyn Arashan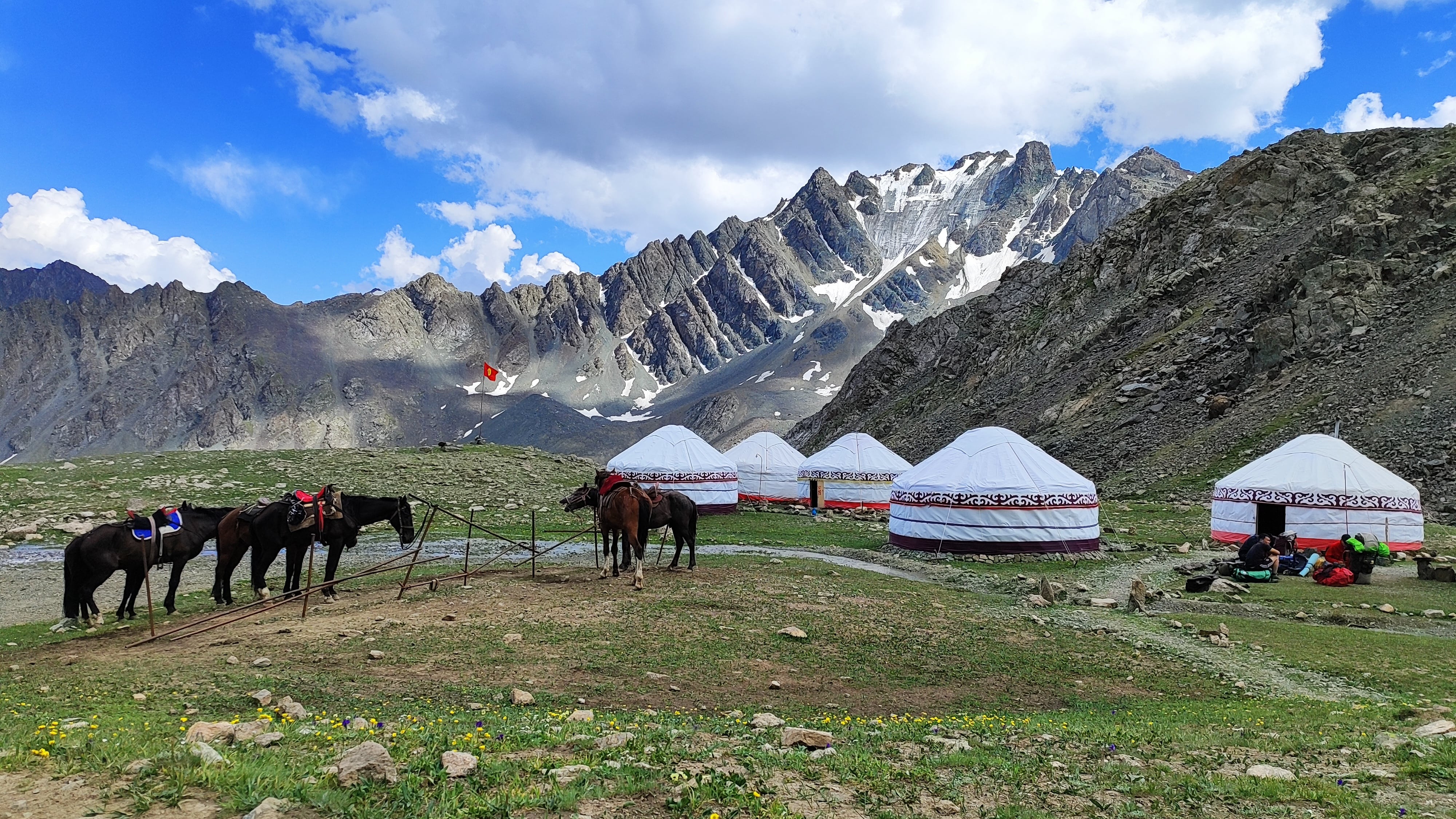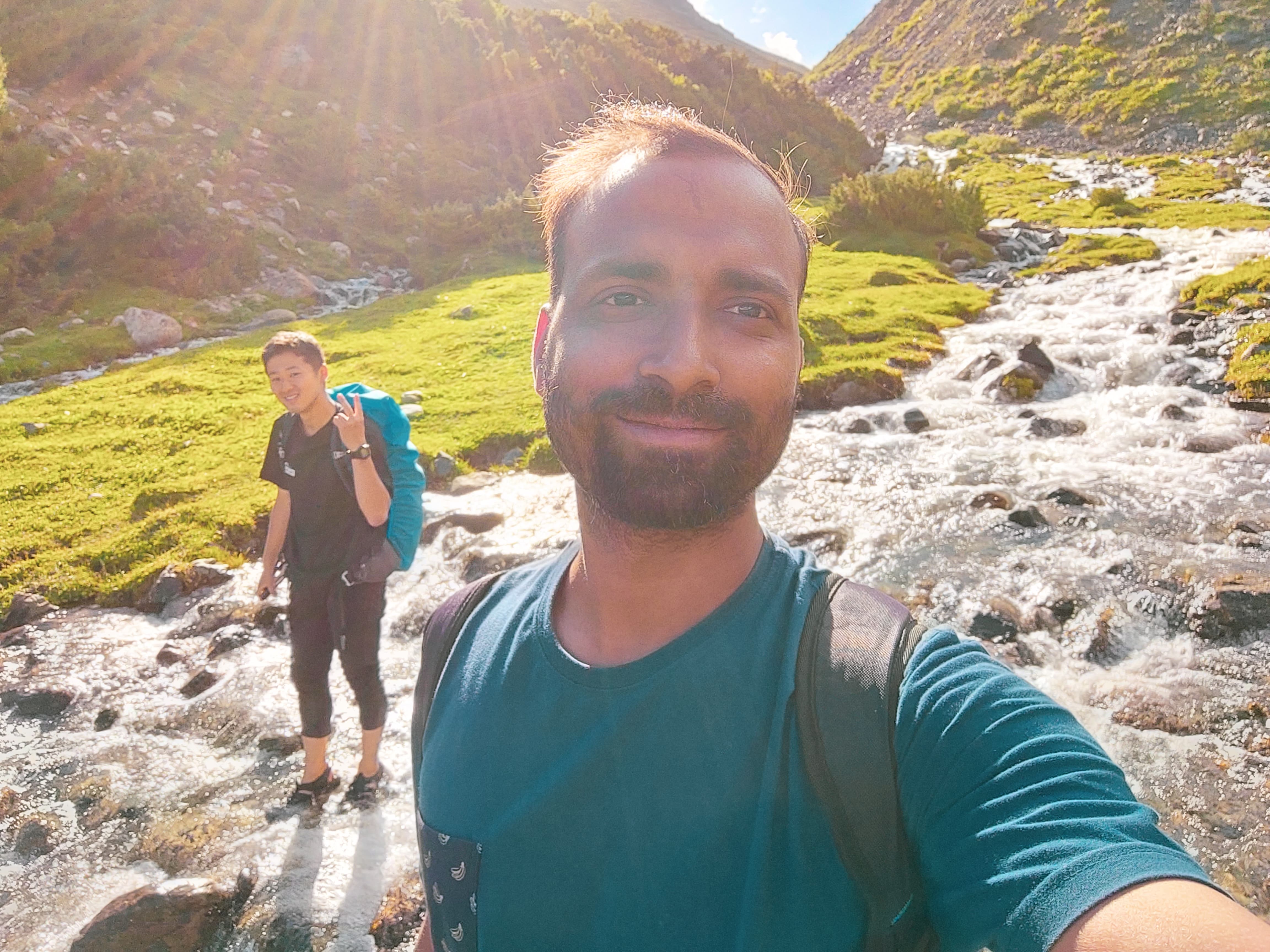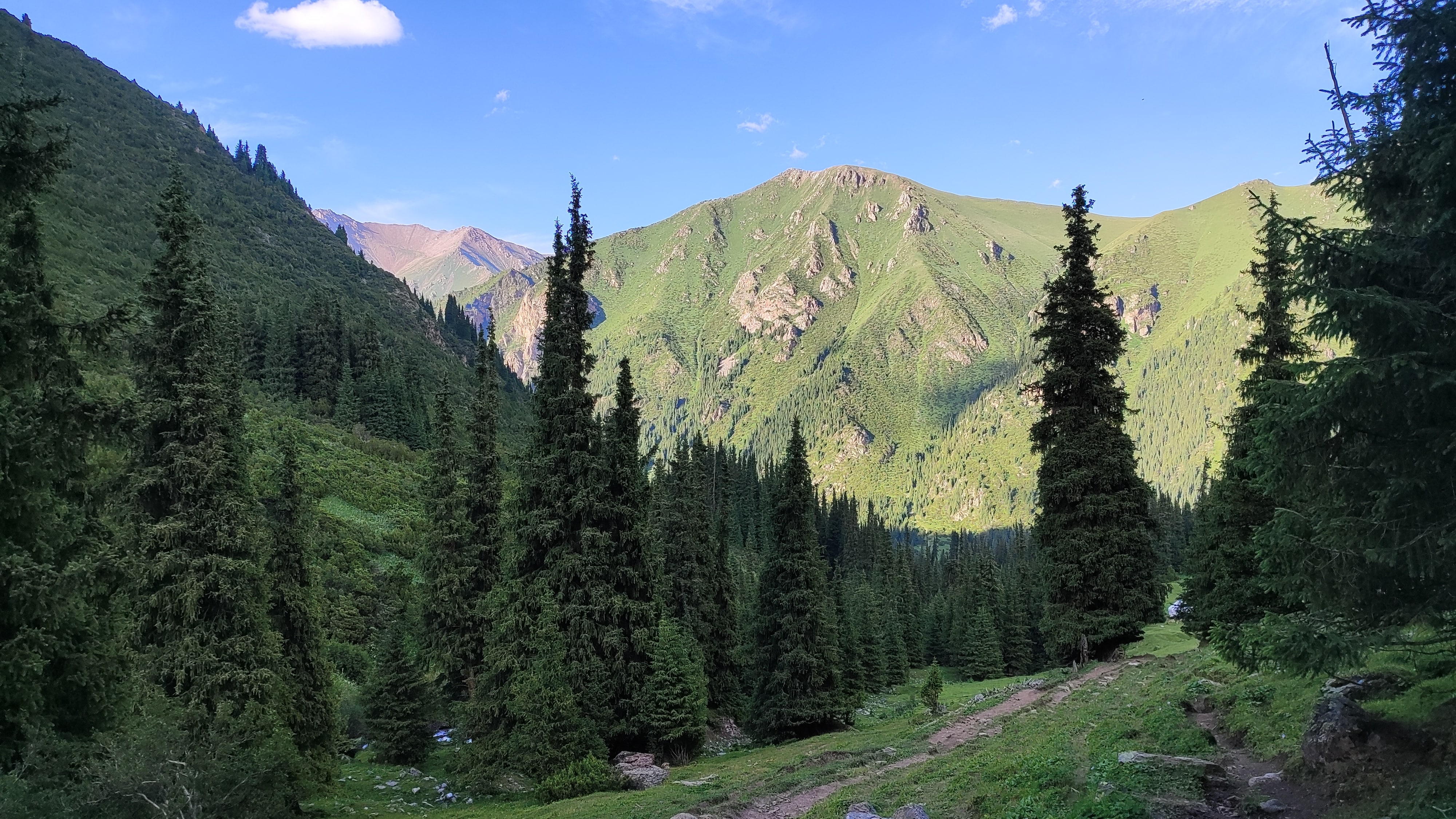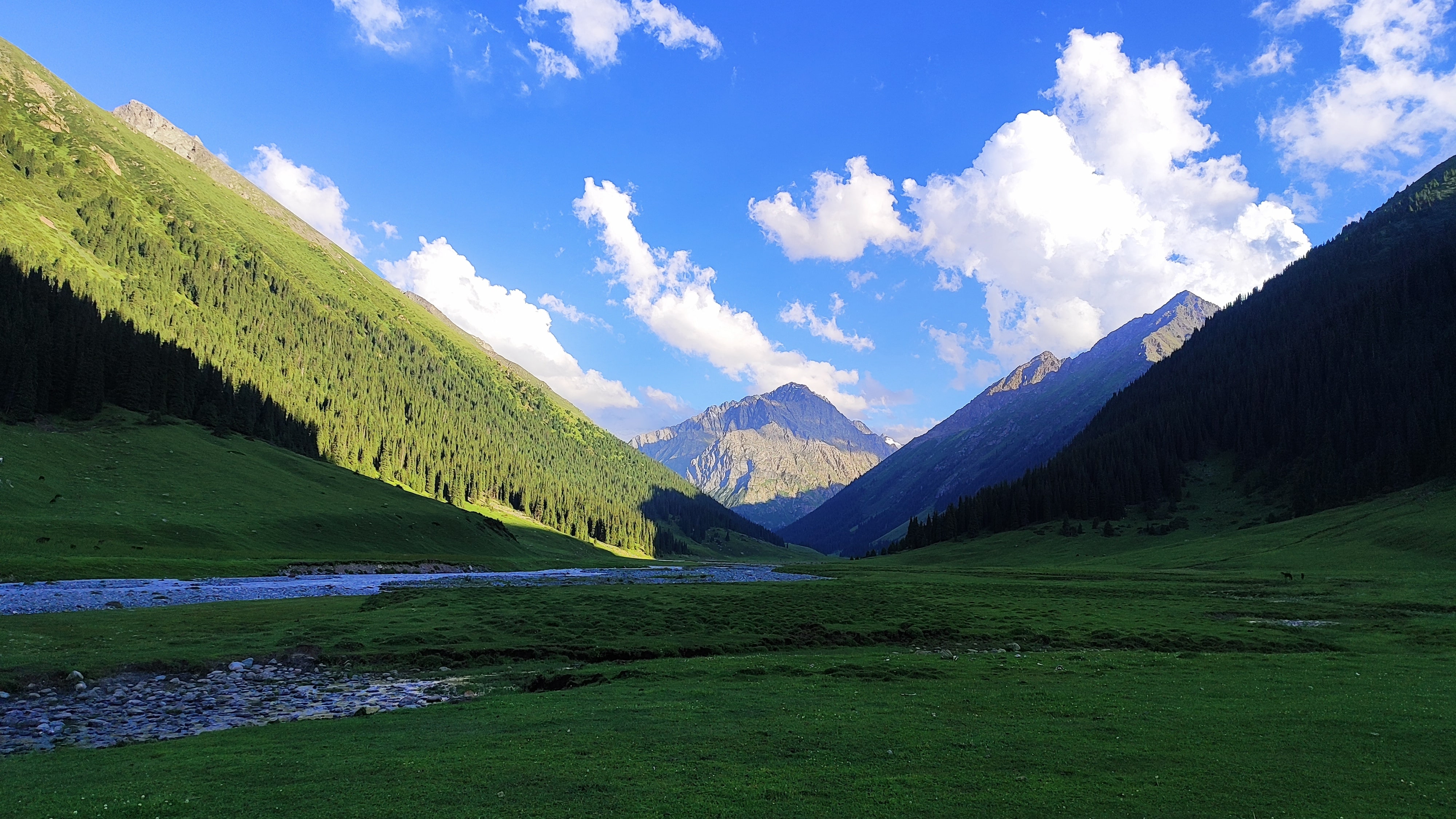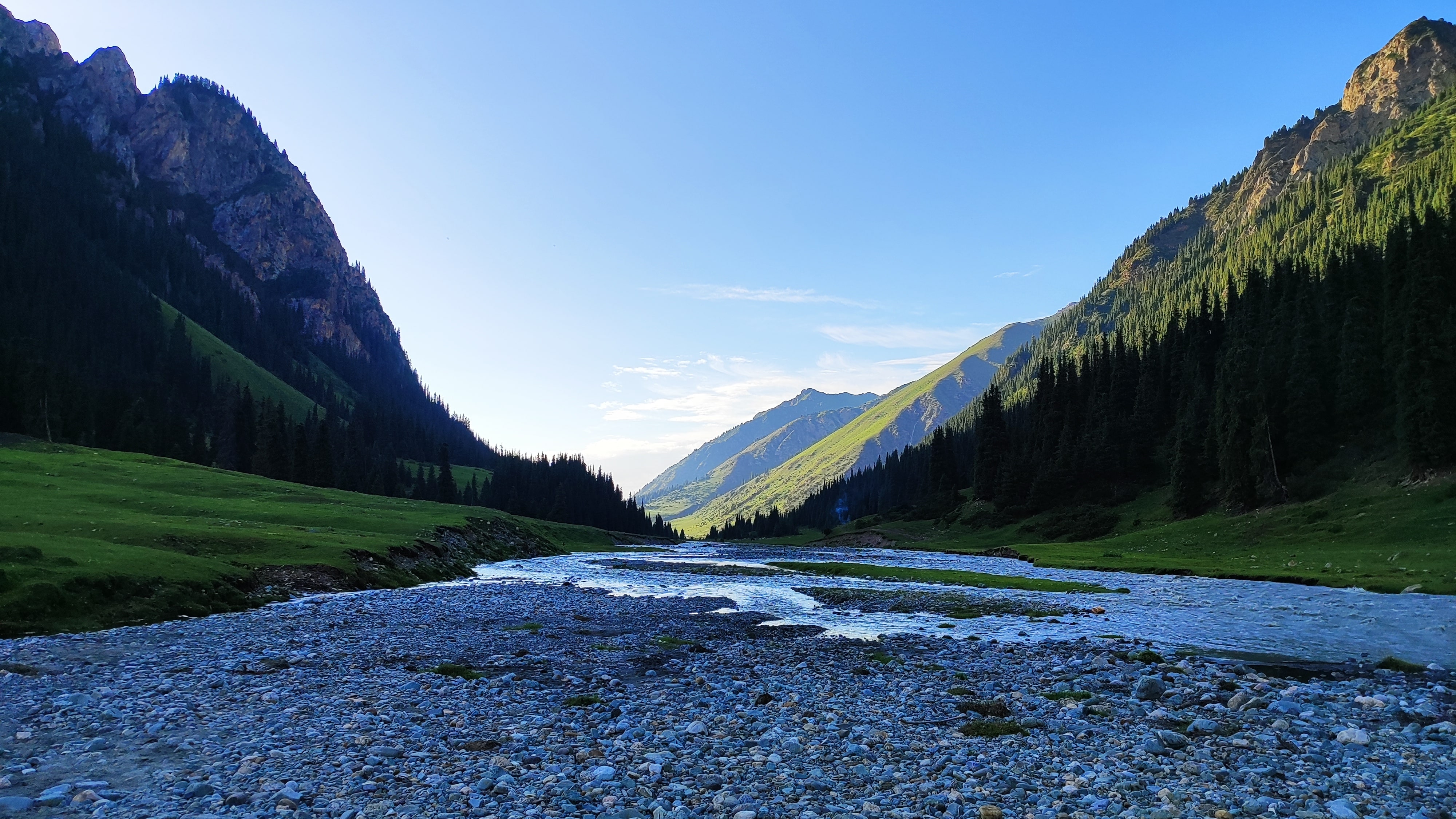 I haven't had booked my stay for the night in Altyn Arashan, I went to the Ala Kul guest house, the place where I stayed the night before but there was a group of around 18 people from israel due to which there was no place. Guest house owner asked me, If I'm OK to sleep in the yurt with his relatives, I said its OK. I cleaned myself, had dinner and laid down in the yurt.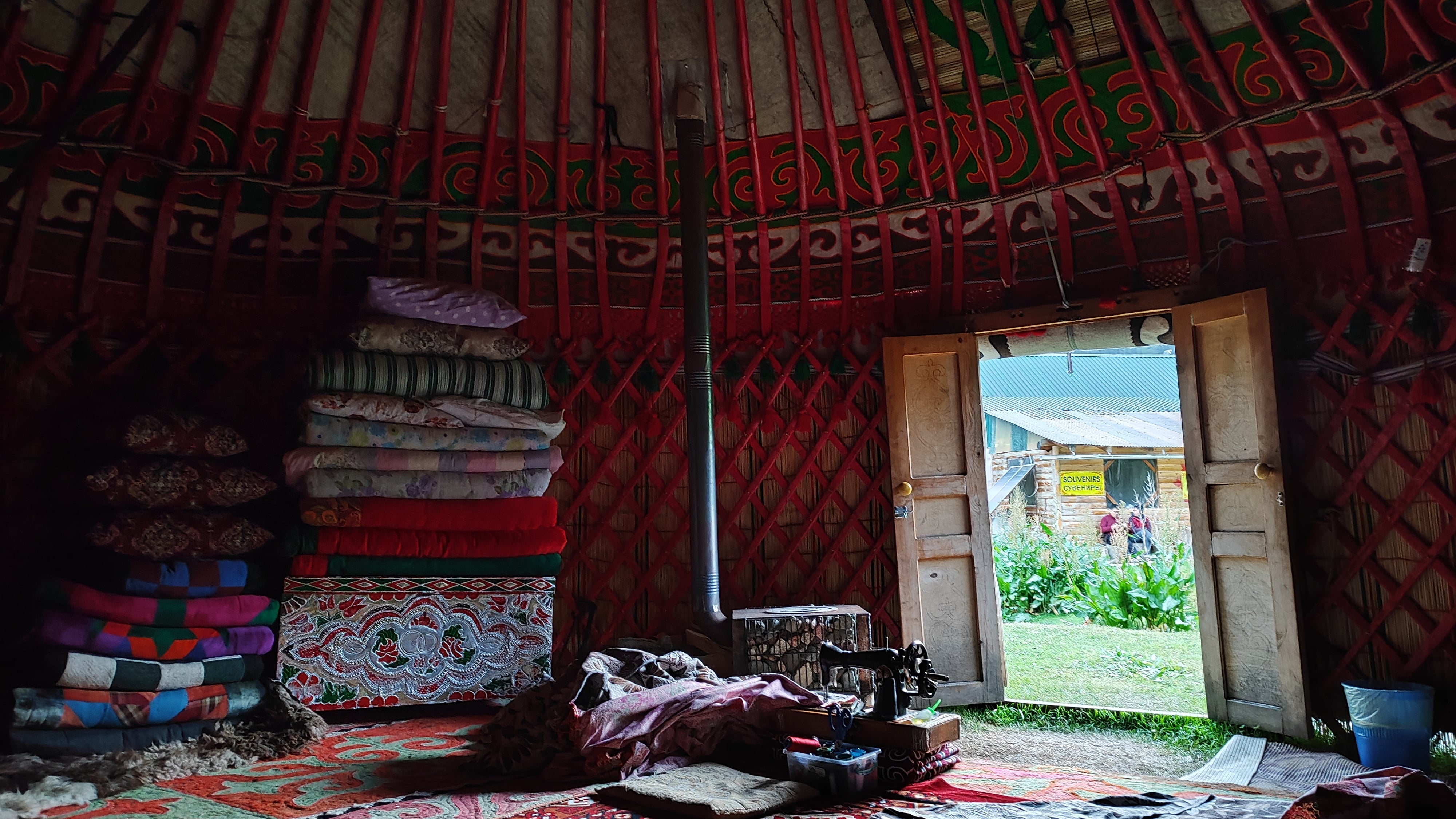 Yurt, my stay for the night