I was planning to visit Iran for 2 weeks, to see as many places as I could in 2 weeks.
Plan was to cover Tehran, travel through the beautiful Alborz Mountains on Road 59 to see Chalus on the Caspian sea, Qom, next to the beautiful Rasht, Tabriz and Kandovan village, Kashan, Isfahan, Yazd, Shiraz, Bandar Abbas (Hormuz and Qeshm Island on Persian Gulf). So lot of places to cover in 2 weeks.
I applied for visa on Iran visa site but that takes a lot of time without any progress so I contacted TapPersia (an iranian travel agency) to get my visa code and travel insurance. I also took their help to book Train and Bus tickets, since Foreign Debit/Credit cards don't work in Iran, you need someone in Iran to book tickets for you.
I went to Iran Embassy in New Delhi, to collect my visa, but they sent me to a travel agency in Delhi to process my visa. After some problems I got my visa just the day before I had to travel to Iran.
I had booked an Air Arabia flight from New Delhi to Tehran which had a layover in Sharjah. The connecting flight from Sharjah to Tehran was also with Air Arabia.
For return journey I booked FlyDubai flight from Bandar Abbas to Lucknow which had a layover in Dubai. The connecting flight from Dubai to Lucknow was also with FlyDubai.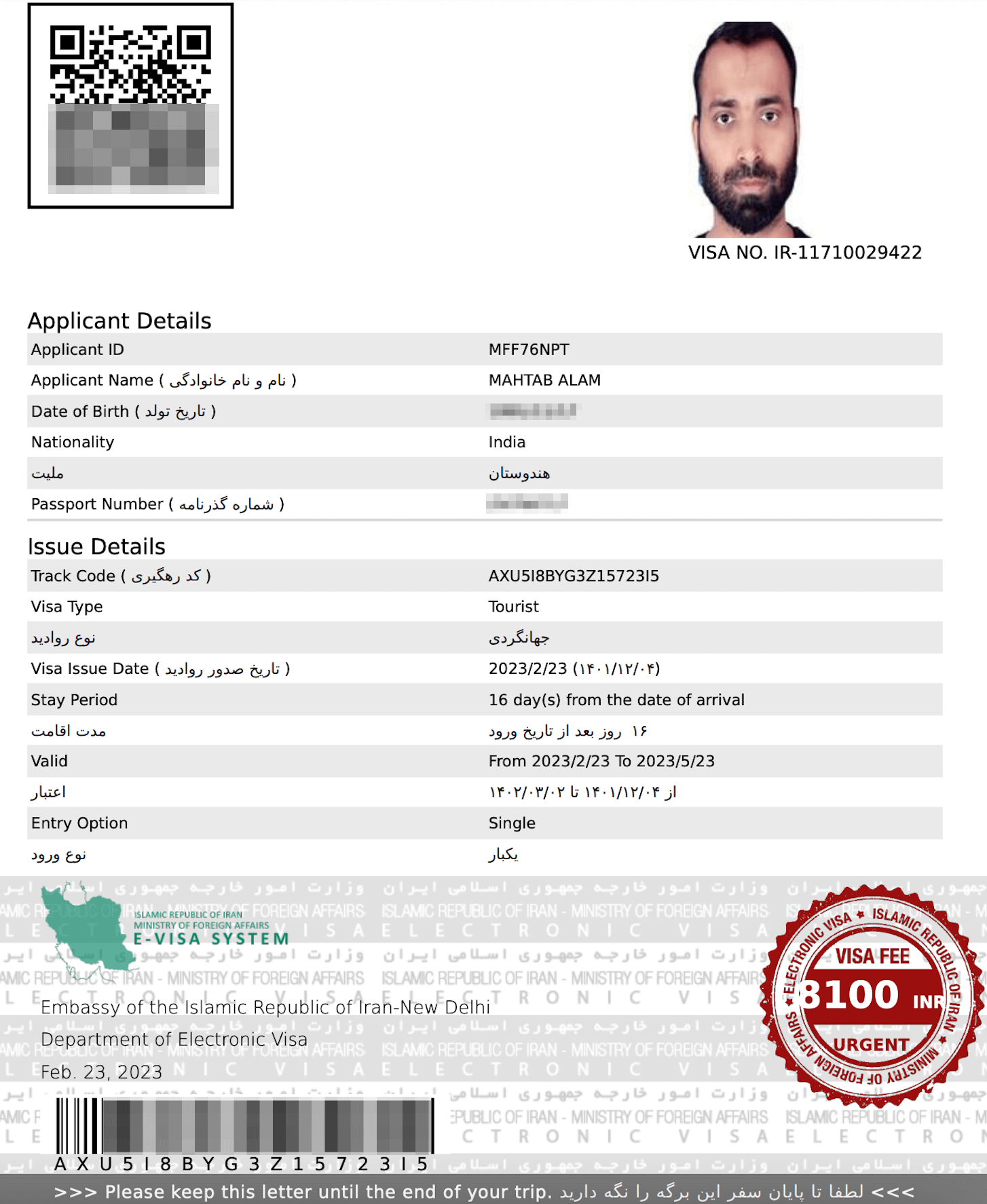 I compiled a PDF of my Iran travel, you can Download Iran Travel Experience