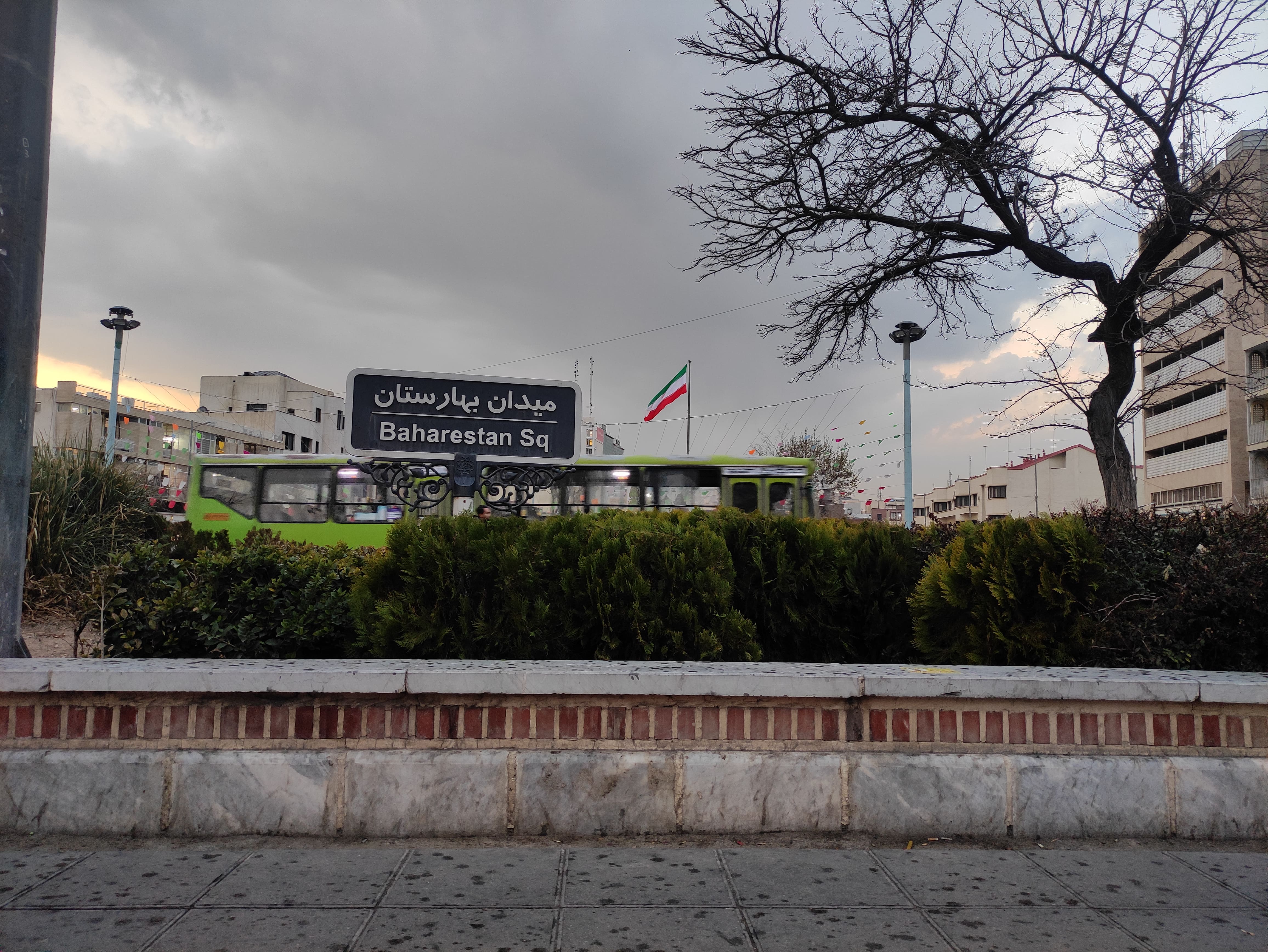 Baharestan Square, Tehran
Changed Indian currency to USD and Euro at Delhi airport. I was not very sure how much cash to take, but its always good to have some extra cash. Air Arabia flight was scheduled in early morning, reached Sharjah in morning, the connecting flight to Tehran was in afternoon. Reached Imam Khomeini International Airport (IKA), Tehran around 2 PM.
Went to the money exchange counter at IKA but they were running out of cash, they asked me to wait for some time. Waited for some time, then exchanged USD to Iranian Rial. Got the Iran Cell sim and a VPN installed on my mobile at IKA. There was one Japanese person who was going to the same hostel (Heritage Hostel Tehran), so we both hopped into a taxi from IKA to our hostel in Baharestan.
Reached Tehran Heritage Hostel around 5:30 PM, checked in and kept my luggage. The VPN I got installed from the airport was not working and also I was hungary. So went out in the evening, had some food and after asking a few local people, found a mobile shop, got a new VPN installed and this was working.
I compiled a PDF of my Iran travel, you can Download Iran Travel Experience