" Travel makes one modest, you see what a tiny place you occupy in the world. "

Gustave Flaubert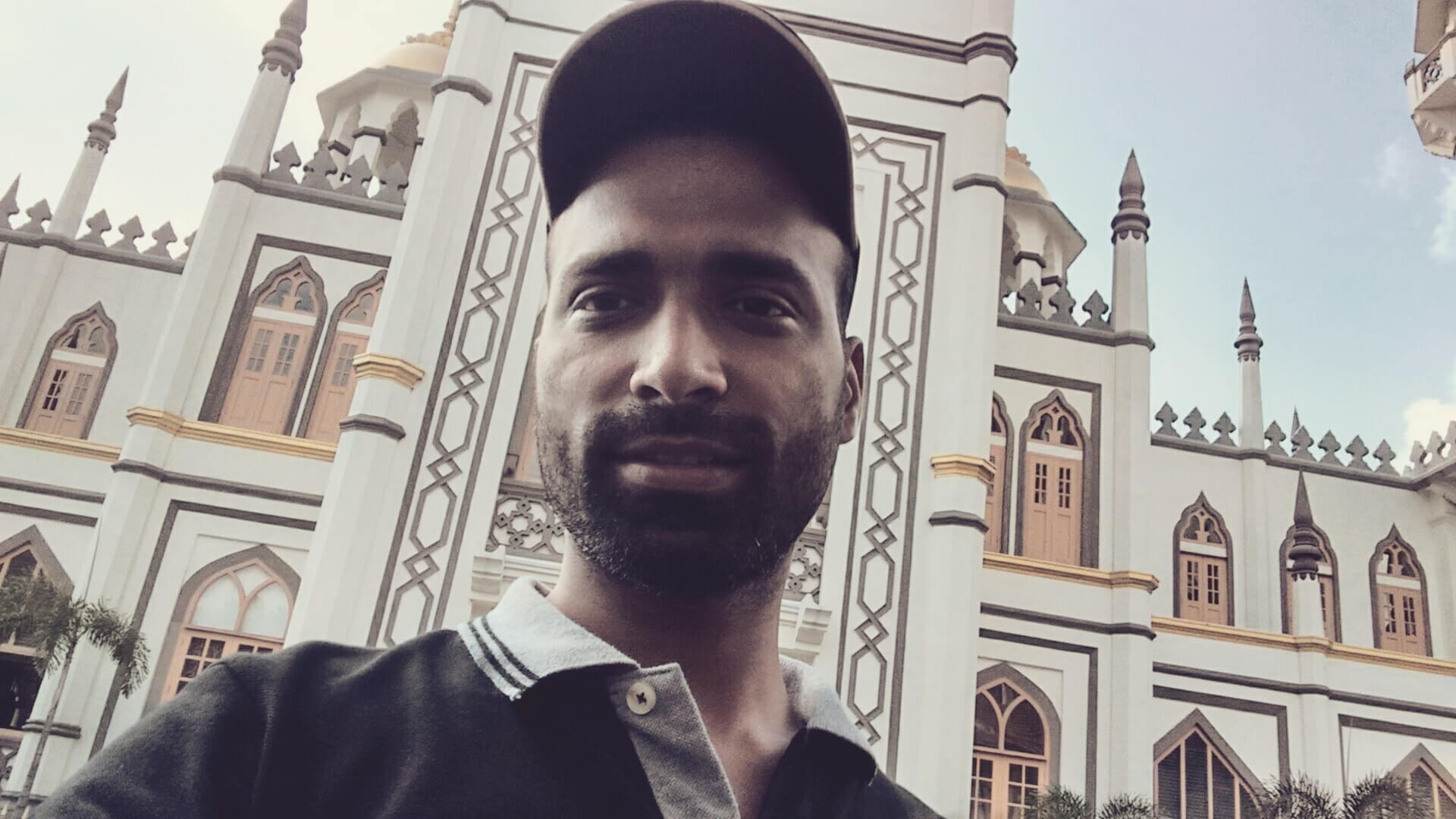 Sultan Mosque - Arab Street, Singapore
So I got a chance to travel to Singapore for project work. Before we move ahead lets say it, Singapore is super clean. It was a two weeks trip and I definitely enjoyed it. Moving around ciy is super easy thanks to MRT, food is awesome and ginger tea which they call it as Teh Alia (aka Teh Halia) was outstanding. One great thing about Singapore other than being super clean is its hawker centers everywhere. Bought an EZ-Link card from the airport to make my travelling in the city super easy. Thanks to Manasa for helping me out with hotel bills as I didn't had Corporate Credit Card to pay, that's the only small issue I faced.
It was little surprising to know that some of the team members used to travel from Malaysia to Singapore everyday for work. I was staying near Clarke Quay and office was in Woodlands, So I would take Purple line MRT from Clarke Quay to Dhoby Ghaut and from there change to Red line for Woodlands. I used to go to Little India (Tekka Market) for dinner and to be specific mostly Madina Mubaraka for food, followed by Maya Mohan's outstandingly fresh and awesome ginger tea.
Also 7-Eleven stores were very handy for all the daily needs and for stocking some food for late night. And not to forget Republic PolyTechnic's (RP) inside canteen, when other teammates used to take one food item, I mostly ate two chicken rice bowls. Also Causeway Point's Shami Banana Leaf Restaurant have some awesome food. Walked around Clarke Quay, Chinatown, Pasir Ris, Arab Street, Haw Par Villa, National Stadium (Kallang), Holland Village.