" When your legs can't run anymore, run with your heart "

I don't know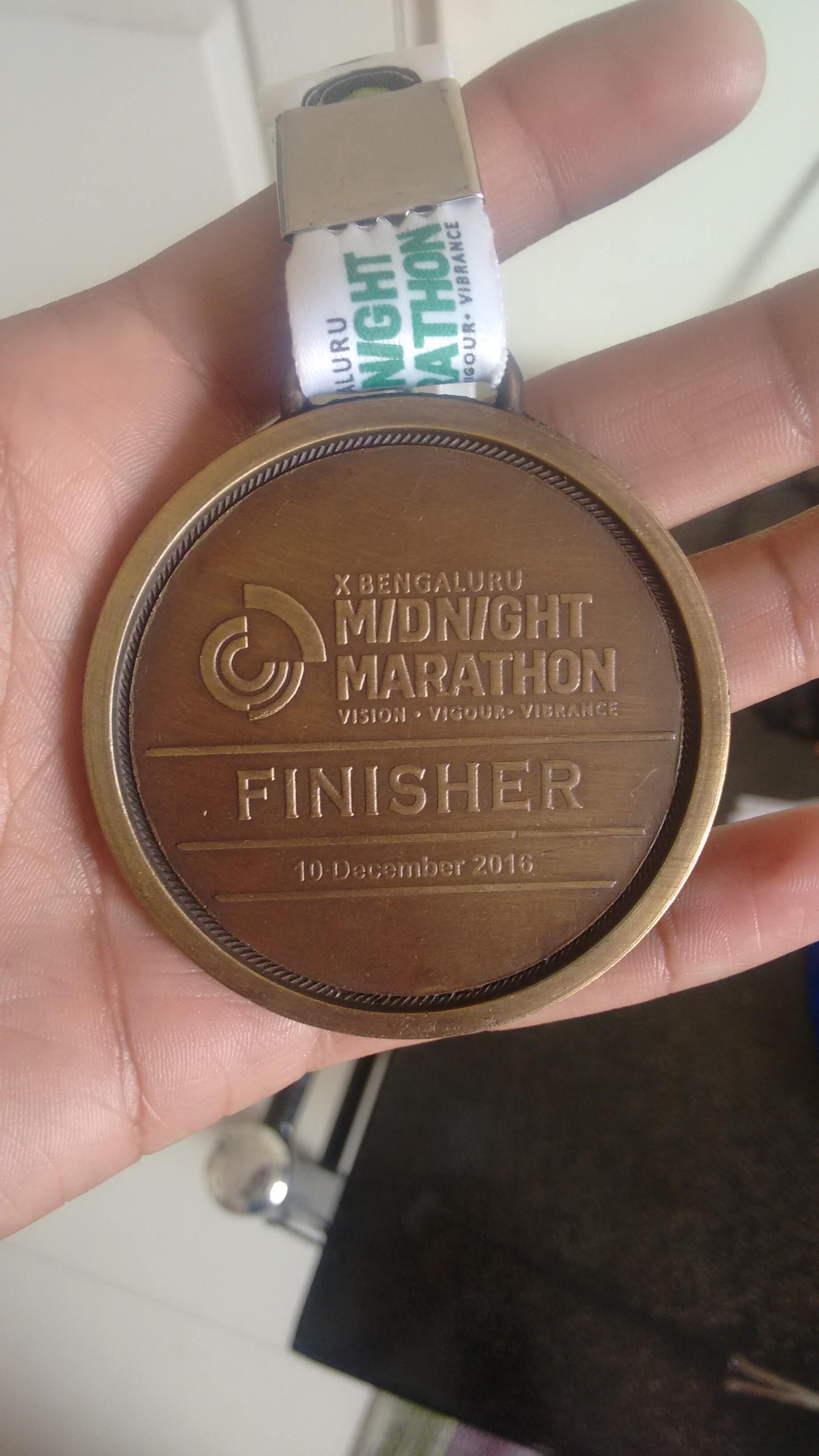 Bangalore Midnight Marathon 2016
To be honest I didn't have that energy to run this marathon, but then it was a midnight marathon, something that you don't do usually. So I registered for the half marathon because its better to have pain in your hips than having regret of not doing what you wanted to do.
It was damn cold. KTPO whitefield was packed with runners of all age and that in the midnight. Half marathon was flag off at 12.05 am midnight by Mary Kom.
So it was 4 laps, completed first two laps with ease. Third lap and I can feel the cramp in my leg but still it was ok. I ate some oranges, bananas and took a bit of water. But the last 2-3 kms were painful, at one point my knee joints were in so much pain. I have felt this pain before. I completed my half marathon in around 2 hours and 20 minutes. But this half marathon was surely less painful when compared to last trail marathon.
In the end it was a great experience, took some late night food and ginger tea after the run. Definitely running with so many people in the midnight was great. Event was well organized, good refreshment stalls, vibrant atmosphere and awesome people.